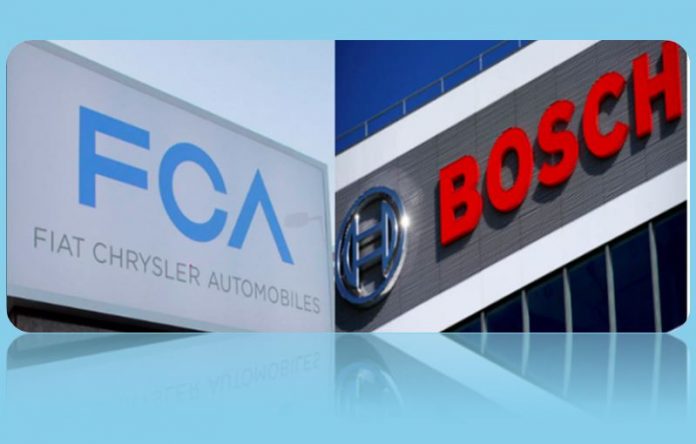 Auto industry giants Fiat Chrysler Automobiles (FCA) and Bosch agreed to pay $171 million to settle a nationwide investigation into its alleged violations of state environment and consumer protection laws.
Under the settlement agreement, FCA will pay $72.5 million while Bosh will pay $98.7 million to 52 jurisdictions across the United States.
FCA and Bosh were under investigation for nearly two years due to the illegal emissions "defeat devices" found diesel vehicles sold by Fiat Chrysler and Volkswagen across the United States.
Allegations against Fiat Chrysler and Bosch
The New York Attorney General's office led the coalition of 52 jurisdictions that investigated both companies. They found that FCA installed illegal emissions defeat devices to more than more than 97,000 diesel vehicles including Jeep Grand Cherokee (Model Year 2014-16) and Ram 1500.
FCA installed the defeat devices concealed the true emissions levels of the diesel vehicles. Therefore, the automaker cheated on federal and state emissions tests and misled consumers that the diesel vehicles are environmental friendly.
In a related investigation, the state attorneys general found that Bosch supplied the illegal emissions defeat devices installed in more than 600,000 Volkswagen and Fiat Chrysler vehicles for ten years.
Bosch continued to assist Fiat Chrysler and Volkswagen in installing the defeat devices despite its knowledge and concerns about it. The auto supplier concealed the misconduct from the public and regulators.
In a statement, New York Attorney General Letitia James, commented, "Fiat Chrysler and Bosch attempted to pull the wool over the eyes of American consumers, and pollute their way to the bank, but the Office of Attorney General will not stand for that type of behavior from any company."
"Today's settlements are a victory for everyday Americans who simply want to know that the car they are driving works as advertised, and will ensure no long-term environmental damage was done. Our office will never tolerate companies that cheat and evade New York's environmental laws and pollute our skies, or companies that deceive consumers about the products they sell," she added.