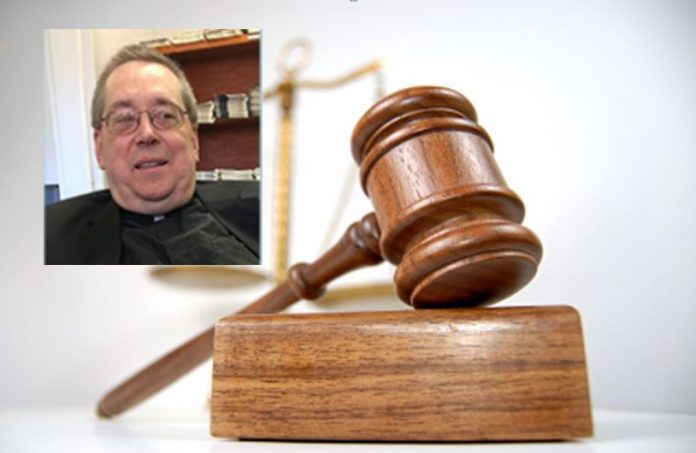 A former Pennsylvania Catholic priest, who served in the Diocese of Erie for four decades, received a prison sentence for child sexual abuse.
A Jefferson County Common Pleas Court judge sentenced David Poulson to 2 ½ to 14 years in prison for repeatedly sexually abusing a boy and attempting to sexually assault another boy.
In May 2018, the Pennsylvania Attorney General's office filed sexual abuse charges against Poulson. A statewide investigating jury recommended the criminal charges against the former priest.
Bishop Lawrence Persico suspended Poulson from serving in the Catholic ministry last year.
Poulson's victims were eight and 15 years old at the time when he committed the sexual offenses.
The Catholic Diocese of Erie did not report the predator priest to authorities
According to Attorney General Josh Shapiro, "Poulson assaulted one of his victims more than twenty times in church rectories. He made that victim go to confession and confess the abuse – to Poulson. He used the tools of the priesthood to further his abuse. Today, Poulson was held accountable and now faces a significant jail sentence."
He tried to assault another boy at a remote hunting cabin that he owned with a friend in Jefferson County.
Furthermore, Shapiro stressed that the Diocese of Erie is aware of Poulson's predatory tendencies since May 2010. At the time, the diocese under the leadership of Bishop Donald Trautman, "did nothing to report him to authorities until September 2016."
He said, "For more than 7 years, the Diocese of Erie allowed Poulson to remain a priest, even though they knew he was a predator. They allowed him to stay there as a threat to others. The jail sentence Poulson received today will finally bring a sense of justice…" to his two victims.
Poulson is the second Catholic priests sentenced to prison for child sexual abuse.
Last month, Judge Meagan Bilik-Defazio of the Westmoreland County Common Pleas Court sentenced Father John Thomas Sweeney to 11 ½ months to five years in prison for sexually assaulting a 10-year-old boy. Sweeney pleaded guilty to one count of indecent assault
Poulson and Sweeney are among the 301 predator priests identified in the 40th Statewide Investigating Grand Jury Report.