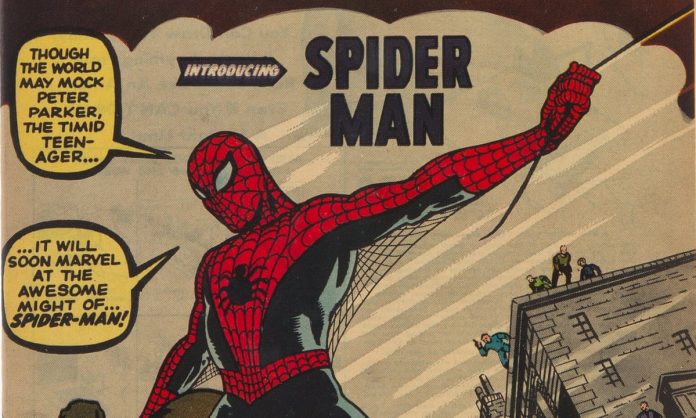 The first Spider-Man comic book just sold for $3.6 million. And this makes it the most valuable comic in the world. In April, the 1938 Action Comics #1, which introduced Superman, sold for $3.2 million. 
On September 9, the first-ever Spider-Man comic set a new world record at Auction. The sale took place at Heritage Auctions in Dallas, TX.
First Spider-Man, the original web-slinger 
This rare copy of Amazing Fantasy #15 was first published by Marvel in 1962. And it announced the debut of a new superhero, the Amazing Spider-Man.
The book grade was set at CGC Near Mint+ 9.6. This makes it the equivalent of only three other comics. 
The other copies of the key Silver Age title have also been graded at a 9.6. The Silver Age of comics indicates a comic book published between 1956 and 1970. This is the first time that the record sales price of a comic is for one from the Silver Age.
Until now, the top spot of most valuable comics was always held by Golden Age (1938 – 1956) publications. It was in 1938 that Superman appeared. And superheroes first began to capture the world's imagination.