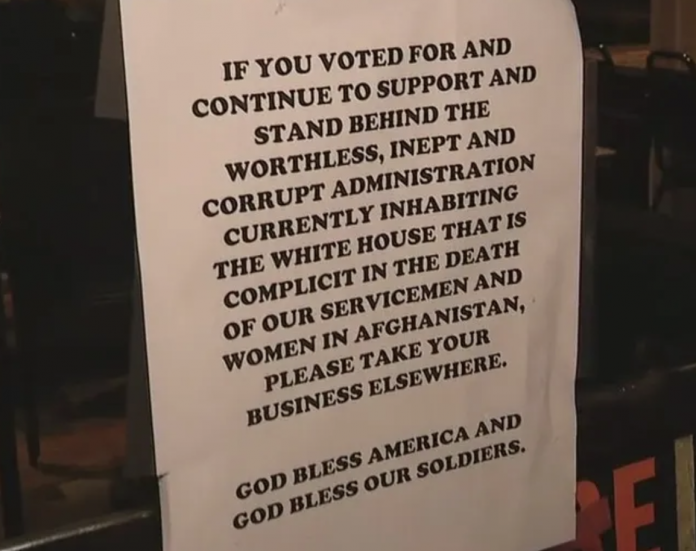 The deaths of 13 American Marines, coupled with the American citizens who remain trapped in Afghanistan thanks to President Biden, have ruffled a lot of feathers.
Many people throughout the nation aren't pleased about this; recently, members of the Biden administration anonymously informed Politico that they do not believe leaving Americans in Kabul, Afghanistan constitutes a success.
Some Gold Star family members have stated that Biden supporters and Biden voters bear responsibility for the deaths of these servicemembers and the horrors facing Americans in Afghanistan. Therefore, one Florida restaurant owner has said Biden supporters shouldn't bother entering her establishment.
A new low in American history
All the negative consequences stemming from Biden's withdrawal will be a stain on U.S. history. DeBary Diner owner Angie Ugarte recently spoke with FOX 35 Orlando about her thoughts on the matter; she also explained that many regular patrons of her restaurant are men and women who served in the military.