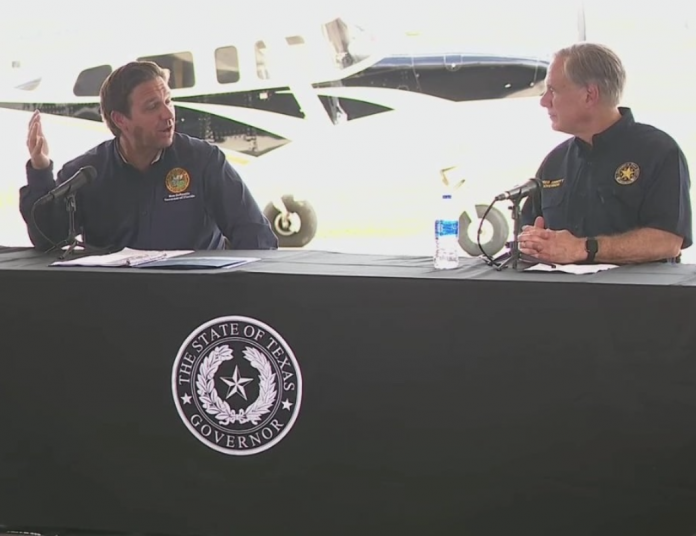 In the United States, illegal immigration has become a rampant plight since the White House transitioned from the Trump administration to the Biden administration. Months ago, Biden rescinded several policies that Trump set up to keep the U.S.-Mexico border under control.
Weeks ago, Texas and Arizona sent out calls for help to all other 48 states; the only governors to respond were governors of red states like Florida, Iowa, South Dakota, etc. Democrat governors chose to stay out of the work to secure the Southern border.
Florida Governor Ron DeSantis took a different approach. Not only did DeSantis send Florida National Guard troops down to Texas, but DeSantis himself actually convened with Texas GOP Governor Greg Abbott at the U.S.-Mexico border this weekend.
The border meeting between the Florida and Texas governors
On Saturday, Governors DeSantis and Abbott met with Border Patrol officials and other law enforcement members at the border. During a press conference, the Florida governor stated that illegal immigration and its impacts will ripple over into the Sunshine State and other communities.