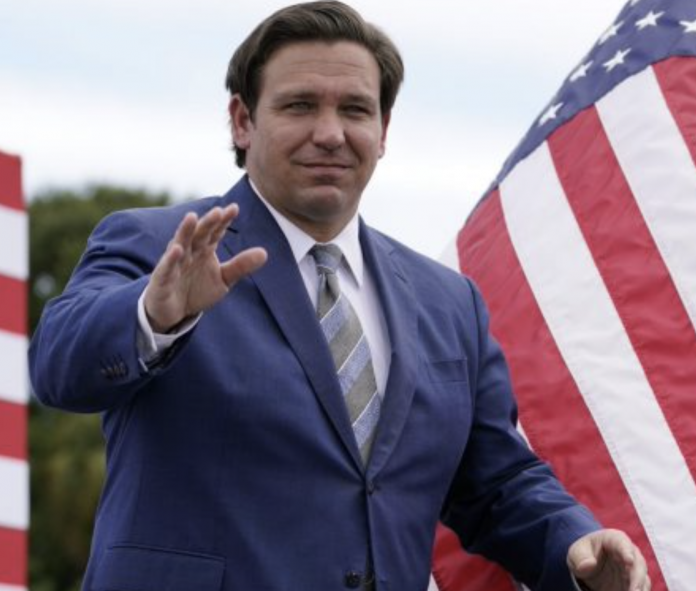 The Southern border crisis has turned into a nightmare beyond what many can comprehend. Coyotes, drug traffickers, human traffickers, and more are living it up, thanks to an open border, void of law and order.
President Biden created the border crisis when he struck down the immigration policies set up by the Trump administration. Then, Biden put Vice President Harris in charge of dealing with the crisis; however, Harris is going to anywhere and everywhere but the Southern border.
As the Biden-Harris administration twiddles its thumbs, states are having to act. Right now, Arizona and Texas (two key border states) are moving to mitigate this disaster once and for all. Earlier today, Florida confirmed that it will assist Texas and Arizona in their fight to restore order to the Southern border.
A closer look at the assistance from Florida
On Wednesday, Florida Governor Ron DeSantis announced the decision to deploy law enforcement to the Southern border. This decision from the Republican governor of Florida comes as Arizona and Texas are requesting help. Governors Doug Ducey and Greg Abbott have both already sent out pleas for assistance across the nation.
Now, Florida is stepping up to the plate and taking action. Per Governor DeSantis, the Florida Division of Emergency Management will handle the logistics of getting troops down to the Southern border. The extra presence of law enforcement is much-needed, seeing as hordes of illegal migrants are pouring into both Arizona and Texas.
In remarks, the Florida governor confirmed that the Sunshine State has the back of Texas and Arizona. DeSantis also called out the Biden administration for shutting down Trump policies that kept the border safe and under proper management.
More on the Southern border
In exactly two weeks, former President Trump himself will be touring the Southern border. Trump's visit is set to occur on June 30, following an invitation from the Texas governor.
In a statement earlier this week, Trump confirmed that he accepted Governor Abbott's invite to visit the Southern border. The former president additionally expressed hope that his border visit will show support for ICE members, Border Patrol, etc.