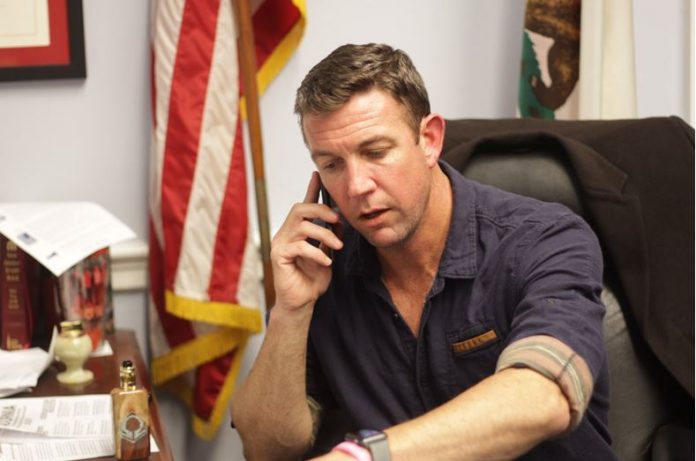 Former Republican Congressman Duncan Hunter reached a settlement agreement with the Federal Elections Commission (FEC). He agreed to pay a civil penalty of $12,000 for misusing campaign funds, a violation of 52 U.S.C. § 30014(b).
In December 2019, Mr. Hunter pleaded guilty to misusing campaign funds. He resigned from Congress in January 2020. He represented the 50th congressional district of California.
In August 2018,  Federal prosecutors indicted the former GOP lawmaker and his wife Margaret for submitting falsified campaign records to the FEC. Mr. Hunter and his wife were also accused of misusing over $250,000 in campaign funds for personal expenses which included family vacations to Italy, Hawaii, Arizona, and Idaho  They were charged with 60 criminal counts of campaign finance violations.
According to the U.S. Department of Justice (DOJ), Mr. Hunter and his wife deliberately violated the law for years. At the time of the indictment, U.S. Attorney Adam Braverman commented that the Hunters "repeatedly dipped into campaign coffers as if they were personal bank accounts, and falsified FEC campaign finance reports to cover their tracks."
In the Conciliation Agreement signed by Mr. Hunter, the FEC stated that it "found reason to believe, but not yet probable cause to believe, that Duncan D. Hunter and Margaret Hunter (collectively, Respondents) violated 52 U.S.C. § 30014(b) by converting campaign funds to personal use."
Mr. Hunter's campaign committee also signed a Conciliation Agreement with the FEC. His campaign committee agreed to pay a civil penalty of $4,000.