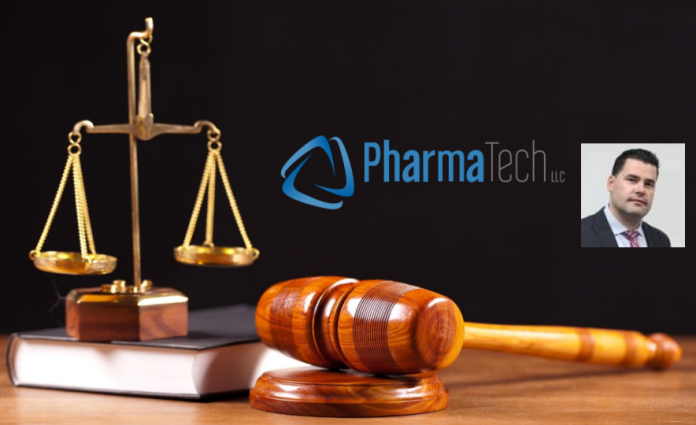 Former PharmaTech LLC CEO and co-owner Raidel Figueroa has been charged with conspiracy to defraud the U.S. Food and Drug Administration (FDA) and to manufacture and distribute contaminated drugs in interstate commerce.
Figueroa is also accused of falsification of records in a federal investigation and obstruction of proceedings before an agency of the United States.
PharmaTech is a drug and dietary supplement manufacturer based in Broward County, Florida.
According to the unsealed indictment, PharmaTech manufactured and distributed Diocto Liquid, a treatment for constipation. In July 2016, the FDA inspected the pharmaceutiucal company as part of an investigation into an outbreak of Burkholderia cepacia (B. cepacia) infections.
B. cefacia refers to a group or complex bacteria normally found in soil and water. These bacteria does not pose serious medical risk to healthy individuals. However, those who have certain heal problems such as weak immune system or chronic lung disease as susceptible to B. cepacia infections, which can be transmitted through contaminated drugs. These bacteria are often resistant to common antibiotics.
In August 2016, the FDA informed Figueroa that a water sample obtained from PharmaTech's system was contaminated with B. cepacia. In response, he told the agency that his company was re-engineering its purified water system to prevent contaminations in the future.
The FDA conducted another inspection at PharmaTech in March 2017. The agency's investigators requested Figueroa to disclose all products manufactured by the pharmaceutical company after resuming its operation. He allegedly falsely told the agency's investigators that its new water system met "acceptance criteria. He also allegedly knowingly excluded Dicto Liquid from the pharmaetical company's product list.
In July 2017, the FDA started investigating Diocto Liquid after receiving a notification from the Centers for Disease and Control Prevention (CDC) regarding multiple cases of B. cepacia infections in pediatric patients at Stanford Children's Health Lucile Packard Children's Hospital in Palo Alto, California and Johns Hopkins Children's Center in Baltimore, Maryland.
The FDA investigated bottles of Diocto Liquid that were collected from these medical centers. Investigators found that collected bottles contained total aerobic microbial counts and total yeast and mold counts over acceptable limits. Some of the bottles also tested positive for B. cepacia. These bottles were from the same lot distributed by PharmaTech in March 2017, and were not disclosed by Figueroa, accoprding to the indictment.
Figueroia faced the charges against him during his initial appearance in the federal magistrate court in Fort Lauderdale, Florida. '
The U.S. Attorney's Office for the Southern District of Florida announced the charges against the defendant.
Have a story you want USA Herald to cover? Submit a tip here and if we think it's newsworthy, we'll follow up on it.
Want to contribute a story? We also accept article submissions – check out our writer's guidelines here.