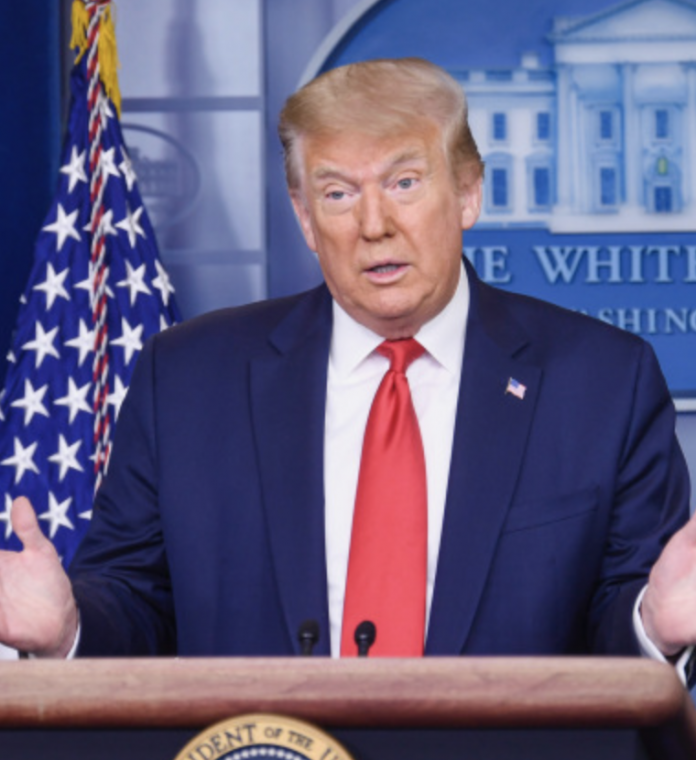 This is not the first time former President Donald J. Trump has outright stated that Joe Biden is not mentally fit to hold the position of President. On Wednesday, the former President agreed to a Newsmax interview where he discussed and mourned Rush Limbaugh's passing.
Apart from praising the life and successes of Rush Limbaugh, the president also discussed the support he's received since leaving office. This led to a hinting at a possible Presidential run in 2024.
As the interview progressed, the topic turned to recent statements that were made by current President Joe Biden. The discussion became heated and highly critical of President Biden's statements on a CNN Town Hall in Milwaukee Tuesday.
Biden, when asked about combating COVID, told host Anderson Cooper: 'It's one thing to have the vaccine – which we didn't have when we came into office – but a vaccinator: How do you get the vaccine into someone's arm?'
His comments were immediately seized upon by critics, who pointed out that a vaccine had been available since before Christmas.
'We were giving millions of shots, millions of doses,' said Trump on Wednesday, speaking by phone to host Greg Kelly.
'So he was either not telling the truth or he's mentally gone. One or the other.
'Joe Biden's being killed on that thing. Even the haters said, well wait a minute, this vaccine was announced long before.'
Trump pointed out that Biden himself was vaccinated before his January 20 inauguration.
'Long before January 20,' said Trump.
'He made the statement that we had no vaccine. Literally, quote, we had no vaccine. He is getting lit up on that one. Even the bad ones. Even the ones that aren't exactly fans, they were saying that was a bad statement.
'Maybe, let's give him the benefit of the doubt – could he be joking? Because frankly that was a very dumb statement.'