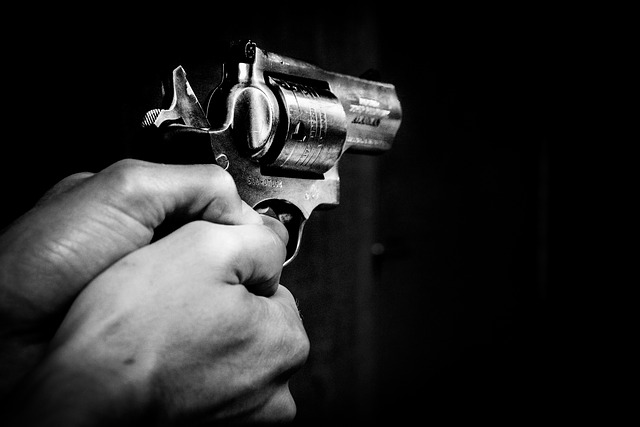 The governors of four states including Connecticut, New York, New Jersey, and Rhode Island agreed to form a coalition to fight gun violence.
Their action comes after the Florida school shooting that led to the deaths of 17 individuals on February 14. Since the horrible incident, the survivors at the Marjory Stoneman Douglas High School are advocating for stricter gun control rules for people with mental illness. They are also demanding for stronger background checks.
On Thursday, Governors Dan Malloy of Connecticut, Phil Murphy of New Jersey, Andrew Cuomo of New York, and Gina Raimondo of Rhode Island announced the formation of "States for Gun Safety" coalition.
According to the governors, they couldn't wait anymore for the federal government to take action on gun control. They invited other states across the country to join their effort to address the epidemic of gun violence.
Governors Cuomo, Malloy, Murphy, and Raimondo said they will create a multi-state task force to trace and intercept illegal guns. They will work together to improve intelligence gathering, information sharing, and response efforts related to gun violence.
Additionally, the participants of the States for Gun Safety coalition will share information regarding individuals prohibited from buying or possessing a gun.
Furthermore, the governors will launch the country's first Regional Gun Violence Research Consortium.
Gun violence is a national problem
In a statement, Gov. Cuomo said his state is "home to the nation's strongest gun safety law. However, the federal government's continued inaction on gun control allowed the spread of gun violence. Its inaction also prevented New York's Safety Act to become fully effective.
In addition, Gov. Cuomo said instead of waiting for the federal government to come to its senses, New York is joining Connecticut, New Jersey, and Rhode Island to tackle gun violence.
On the other hand, Gov. Murphy said gun violence is not just a problem in New Jersey or any particular state. "It is a national problem. However, we cannot wait for Congress or the President to act. As states, we must work together to take the steps and enact measures to protect our residents and our communities."
"We refuse to allow federal inaction to enact commonsense gun safety laws… We cannot sit back and let guns get into the hands of those who shouldn't have them," said, Gov. Malloy.
He added, "We cannot simply watch almost daily tragedy occur. One thing remains clear: we would be better off if every state and the federal government enacted sensible gun safety rules.  We will not wait for Washington to act—the time for action is now."
Meanwhile, Gov. Raimondo said Rhode Island "has some of the nation's strongest gun laws." She also pointed out that the United States "has some of the world's weakest."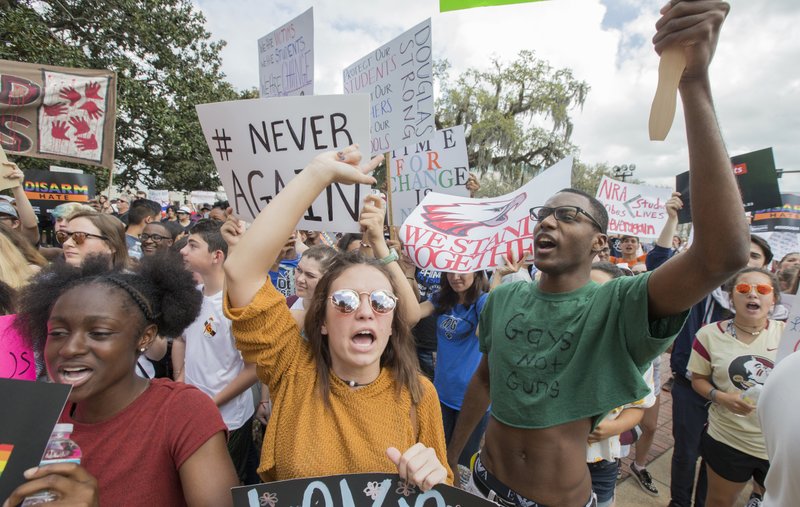 "Kids in Florida and across the nation are taking action, and it's not a surprise: We've forced them to lead because for years elected officials in Washington have refused to. We will stand up with our students and with parents to strengthen our gun laws and combat gun violence," she added.
Pres. Trump demands more actions to protect children
On Tuesday, Pres. Donald Trump demanded more action on guns. He instructed the Department of Justice to ban the sale of devices such as bump stocks. The President said, "We must do more to protect our children."
President Trump also expressed his support for strengthening the background check system. In a tweet, he said, "Whether we are Republican or Democrat, we must now focus on strengthening Background Checks!"