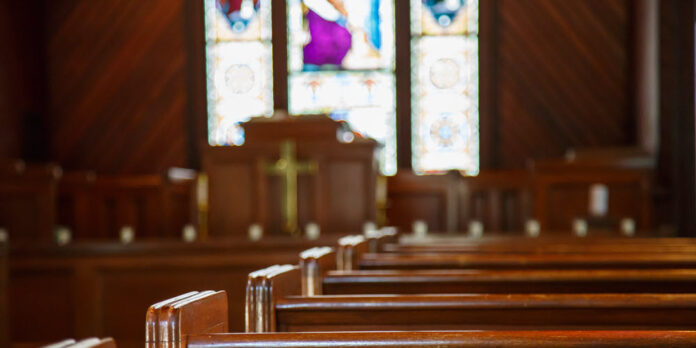 (USA Herald) – In an unfolding legal saga, a Georgia church stands its ground against an insurance company it claims has wrongfully denied coverage for fire damage. Kingdom Builders Covenant Church Inc., a Conyers-based institution operating as Excel Church, has countersued Alfa Insurance Corp. for breaching its contract and acting in bad faith. Samuel Lopez, a legal news reporter for the USA Herald, closely follows this story as the church seeks justice from a company that has allegedly failed to uphold its duties.
According to the counterclaim filed in Georgia federal court, Excel Church maintains that Alfa Insurance's denial of coverage for the fire damage suffered in 2019 was "frivolous and unfounded," constituting bad faith under Georgia law. The church demands a jury trial to prove its point and obtain the compensation it rightfully deserves.
Alfa Insurance initiated the legal battle in January, filing a lawsuit to have the church's property insurance policy declared void. The insurer accused Kingdom's pastor of falsely certifying on the insurance application that the church had not experienced any property or liability losses within the past five years, nor had it been rejected by other insurers.
Samuel Lopez, weighed in on the contentious dispute: "Insurance companies have a duty to act in good faith when assessing claims. If Excel Church's allegations are proven accurate, Alfa Insurance's conduct would represent a troubling disregard for the well-being of a community institution that serves its members in times of need."
The insurer's complaint alleged that an investigation revealed four prior losses suffered by the church, including a fire loss on February 20, 2019, a wind loss on June 13, 2018, a lightning loss on June 17, 2021, and another wind loss on March 15, 2022. Alfa Insurance claimed that the church filed claims for all four losses with its previous insurer, Church Mutual, but failed to disclose this information to Alfa.
In its countersuit, Excel Church vehemently denies these claims. Both parties agree that Alfa issued a one-year commercial insurance policy for the church property on August 11, 2022, and that the church sustained a fire loss on August 19, 2019, which it reported to Alfa on August 22, 2022.
Beyond these points of agreement, Excel Church disputes the remainder of the insurer's complaint. The church argues that Alfa has "materially breached the insurance policy" by refusing to fully indemnify it for the covered damages to its property. Additionally, the church has raised several defenses against Alfa's complaint, asserting that it failed to state a claim, lacked jurisdiction, and lacked standing, among other issues.
Samuel Lopez, reflecting on the case, stated: "The outcome of this legal battle could have significant repercussions for the insurance industry, potentially shining a light on bad faith practices and holding insurers accountable for their actions."
Alfa Insurance is represented by Karen K. Karabinos and Kevin P. Kelly of Chartwell Law LLP, while Excel Church is represented by David Boohaker of the Boohaker Law Firm LLC. The case, Alfa Insurance Corp. v. Kingdom Builders Covenant Church (case number 1:23-CV-00191), continues in the U.S. District Court for the Northern District of Georgia.