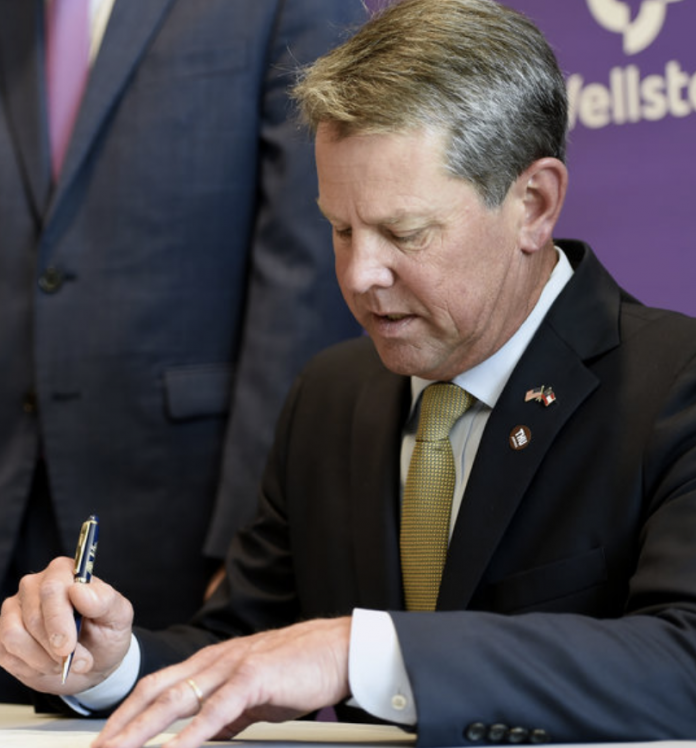 Georgia politics are once again thrust to the forefront of the national spotlight.
This time, Gov. Brian Kemp and Atlanta Mayor Keisha Lance Bottoms are embroiled in a legal dispute over face masks. In Kemp's latest executive order, he declared that Georgians should wear face coverings; however, the governor stopped short of mandating them.
This didn't sit well with Bottoms who has pushed a mask mandate into effect in Atlanta while furthermore calling to roll back the city's reopening plan to phase one. Despite these moves, the Georgia governor's executive order explicitly bars localities from issuing directives that are stricter than his own.
In light of the Atlanta mayor's "orders" for the city, Kemp is now filing suit against her.
What you should know about the legal battle between Gov. Kemp and Mayor Bottoms
Kemp's lawsuit against the Atlanta mayor makes reference to his executive order. In the executive order, the Georgia governor stated that local governments may not enact measures that are more restrictive than his own. In layman's terms, this means that Bottoms cannot legally mandate mask-wearing in Atlanta or regress the city's reopening plan back to phase one.