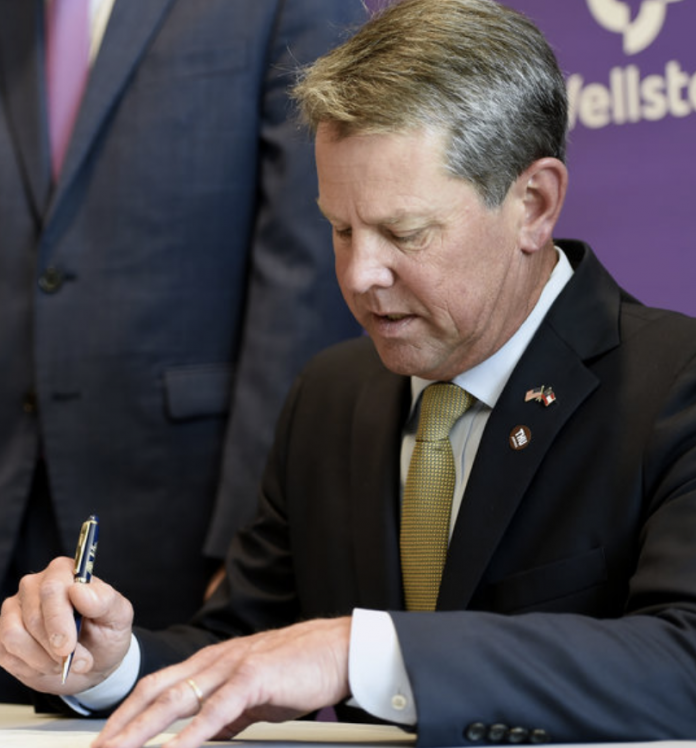 Georgia politics are once again thrust to the forefront of the national spotlight.
This time, Gov. Brian Kemp and Atlanta Mayor Keisha Lance Bottoms are embroiled in a legal dispute over face masks. In Kemp's latest executive order, he declared that Georgians should wear face coverings; however, the governor stopped short of mandating them.
This didn't sit well with Bottoms who has pushed a mask mandate into effect in Atlanta while furthermore calling to roll back the city's reopening plan to phase one. Despite these moves, the Georgia governor's executive order explicitly bars localities from issuing directives that are stricter than his own.
In light of the Atlanta mayor's "orders" for the city, Kemp is now filing suit against her.
What you should know about the legal battle between Gov. Kemp and Mayor Bottoms
Kemp's lawsuit against the Atlanta mayor makes reference to his executive order. In the executive order, the Georgia governor stated that local governments may not enact measures that are more restrictive than his own. In layman's terms, this means that Bottoms cannot legally mandate mask-wearing in Atlanta or regress the city's reopening plan back to phase one.
Prior to the Georgia governor's suit against Bottoms, he warned that her orders lacked the merit for legal enforcement. However, this did not stop the Atlanta mayor from continuing forward anyway.
Response from the Atlanta mayor
Earlier today, Mayor Bottoms went on television and blasted Kemp in response to his suit. The Atlanta mayor accused the governor of prioritizing "politics" ahead of individuals. This accusation arrives in spite of Bottoms pushing for decisions that would force many Atlanta businesses to shut their doors yet again.
Bottoms continues to maintain a confident external demeanor, stating that she will "see [Kemp] in court."
From a legal standpoint, the Atlanta mayor cannot override directives written into the governor's executive order.
The standoff between Kemp and Bottoms has prompted individuals to take sides. Those with right-wing leanings are much likelier to favor the Georgia governor's position; meanwhile, left-leaning folks are likelier to support the actions of the Atlanta mayor.
This incident marks one of several times that Georgia politics have captured nationwide attention.
————————————————–
Have a story you want USA Herald to cover? Submit a tip here and if we think it's newsworthy, we'll follow up on it.
Want guaranteed coverage? We also offer contract journalism here.  Just be sure you're comfortable giving up editorial control, because our journalists are dogged and will follow the story through to it's conclusion. The story will be published to our exacting standards, without regard for your preferred slant.
Want to contribute a story? We also accept article submissions — check out our writer's guidelines here.