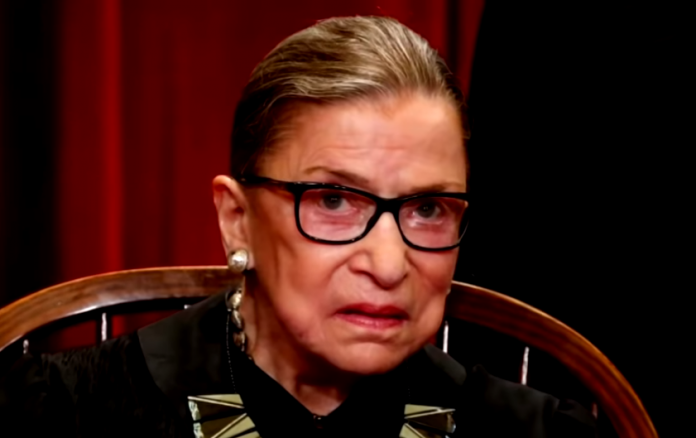 Supreme Court Justice Ruth Bader Ginsburg was released from the hospital on Wednesday, following a brief hospitalization for an infection.
According to July 14 press release by Supreme Court spokeswoman Kathleen Arberg "[Ginsburg] underwent an endoscopic procedure at Johns Hopkins this afternoon to clean out a bile duct stent that was placed last August."
The Supreme Court's 2019 session ended July 9 and Ginsburg is expected to return to work when the court is in session on the first Monday of October of this year.
Health issues have never slowed Ginsburg down
Over the years, she has had serious health issues. Despite these setbacks, she has maintained her work schedule. Justice Ginsburg has always been remarkably transparent about her many medical issues.
The oldest current serving Supreme Court Justice at 87, she has been at her post since her nomination in 1993, serving through three separate bouts with cancer. Colon cancer in 1999, pancreatic cancer in 2009, and lung cancer in 2018.
And recent health concerns haven't slowed her down either. In May, 2020, Ginsburg was treated at Johns Hopkins Hospital for an infection caused when a gallstone blocked her cystic duct. A few days later she resumed participating in case arguments by phone.
Each of the justices, including Ginsburg, have continued to serve even as the COVID-19 pandemic has developed. The Court's COVID-19 protocols closed the Supreme Court building to the public in early March, but oral arguments and private conferences are now teleconferenced. Opinions are published on the Supreme Court website.
Fire at the Supreme Court
The same day that Justice Ginsburg was released from the hospital, the D.C. police arrested a still unidentified suspect in the Supreme Court parking lot. The male suspect allegedly set fire to a court police car and was severely burned in the process.
————————————————–
Have a story you want USA Herald to cover? Submit a tip here and if we think it's newsworthy, we'll follow up on it.
Want guaranteed coverage? We also offer contract journalism here.  Just be sure you're comfortable giving up editorial control, because our journalists are dogged and will follow the story through to it's conclusion. The story will be published to our exacting standards, without regard for your preferred slant.
Want to contribute a story? We also accept article submissions — check out our writer's guidelines here.