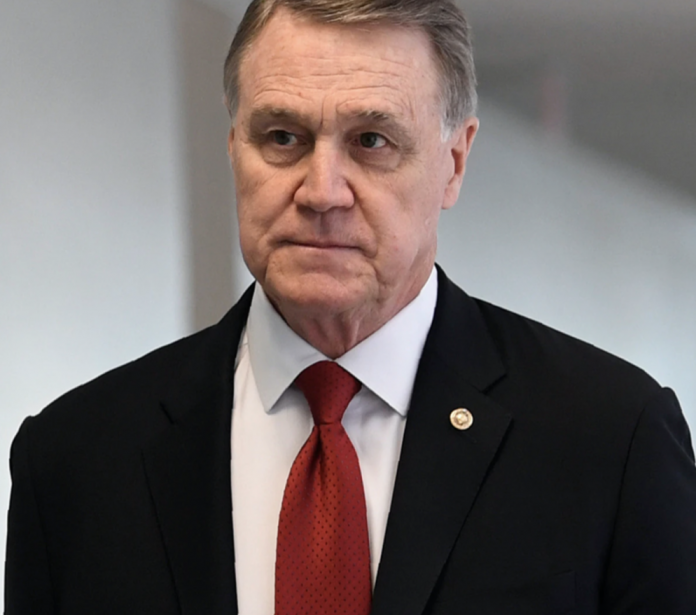 With many governor's races happening across America this year, numerous eyes are on the state of Georgia. In a way, the state's gubernatorial election will determine whether or not Georgia is a red or blue state.
Last year, Democrats took both Senate seats in the Georgia runoffs; then, back in 2020, Biden took Georgia instead of Trump.
Right now, Democrat Stacey Abrams is running to take the Georgia governor's mansion.
Present Georgia Republican Governor Brian Kemp is working to hold onto the governor's mansion while avoiding being ousted in the state's primary by David Perdue, a former GOP senator.
While Kemp and Perdue are sparring for the state's GOP nomination in this governor's race, the two Republicans are likewise going after Abrams. In a recent interview, Perdue called out Abrams, deeming her as a "fraud."
The many issues with Stacey Abrams
Like other Democrats across the nation, Abrams maintains that election integrity bills are racist forms of "voter suppression."
While speaking with Fox News, Perdue called out Abrams for spreading misinformation about what Georgia's election integrity bill is all about.
Likewise, Perdue made a point of noting that Abrams' lies deem her as a fraud and she will therefore never serve as governor of Georgia.
If Brian Kemp hadn't turned our elections over to Stacey Abrams, we wouldn't be in this mess. President Trump has endorsed me because I've been fighting alongside him to find out what happened and make sure it never happens again. pic.twitter.com/0ZNNUS8S0F

— David Perdue (@DavidPerdueGA) February 13, 2022
Later, the former senator called out his Democrat gubernatorial opponent for ducking Joe Biden when he visited Georgia to talk against the filibuster and for leftist elections bills.
Perdue called Abrams corrupt, noting her refusal to appear on the same stage as Biden.
Finally, the Republican candidate for the Georgia governorship noted how Biden is now conveniently looking into Abrams' sister as a possible nominee to fill an upcoming Supreme Court vacancy.
More on Perdue vs. Abrams
In order for Perdue to face Abrams in the general election, he'll have to oust Kemp in the GOP primary.
Perdue remains adamant that Kemp's leadership allowed Abrams to walk all over him and hurt the state of Georgia. Furthermore, the former senator called out Abrams for breaking the mask mandates she's endorsed.
It's a shame that it takes political pressure to get our Governor to speak up and act on anything. He should have done this months ago. This is nothing but a political ploy because he's worried about this election. https://t.co/L7hT9qUapm

— David Perdue (@DavidPerdueGA) February 14, 2022
Earlier this month, Abrams attended a gathering with young children at an elementary academy. In a photo-op, all the children donned face coverings, while Abrams did not.
Shortly thereafter, Perdue released an ad calling to "unmask" Georgia's children. Later, Abrams responded to criticism from both Perdue and Kemp. The Democrat implied both Republicans harbor racism and used Black History Month as a chance to go after her.
This response didn't go over well at all. Abrams received bipartisan censure for going maskless amid a crowd of masked children and her history of advocacy for masks in schools. Since this incident, the Georgia Democrat has issued an apology.