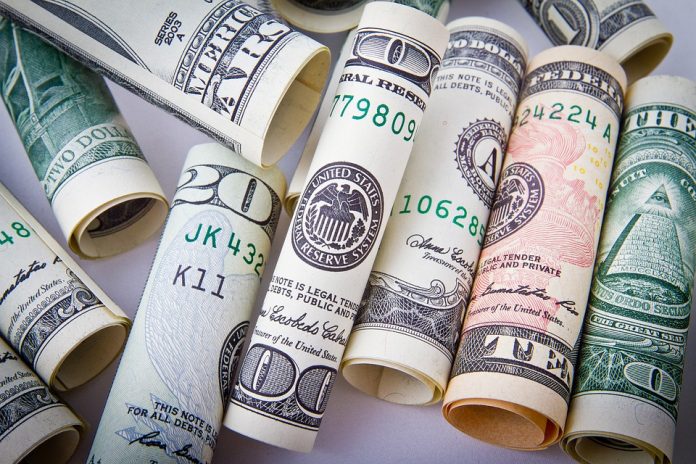 2020 has been a financially debilitating year for many families and individuals across the nation. The coronavirus (COVID-19) pandemic has put millions of people out of work.
Those in the travel and hospitality industries in particular have been hit the hardest due to a closed economy and travel restrictions that were put in place to help curb the spreading disease. Many of these people turned to find part-time work, freelance gigs, and side hustles to help supplement the income they lost due to layoffs and hour cuts. Below are a few ideas of how you can increase your monthly income to help offset your financial struggles or even just to pad your pockets with a little more green
Become a Dog Walker
Dog walking has been a popular side hustle for people who both love animals and have free time throughout the day. If the weather isn't great, that can be a bit of a turn-off, but the cash you can stack walking dogs certainly can make any day seem like a warm sunny day.
Consider signing up for a dog walking service like Rover, Barkly Pets, or PetBacker. Dog walkers make $14 on average according to a study done by Payscale. This rate is considerably higher in metropolitan areas where the cost of living, in general, is higher. Some dog walkers can charge $25 per half hour and $40 per hour if they have developed a good reputation and loyal customer base.
To reduce your risk of contracting the coronavirus, make sure to maintain the Centers for Disease Control and Prevention's social distancing protocols, including standing six feet apart from your clients or anyone you encounter outside and wearing a mask.
Teach English
Children around the world learn English in school and many parents invest in English lessons for their kids even after they've come home for the day. Online sites like Magic Ears, VIPKid, and GoGoKid pair English-speaking teachers with Chinese students for 25-minute English classes online.
Teachers pick time slots at their convenience, and all three companies provide the lesson plans. The number of students per class can vary. GoGoKid and VIPKid classes are taught one-on-one, while Magic Ears classes have four students per teacher.
Rates for teaching these classes also vary among sites. GoGoKid teachers earn $14 to $25 per hour, VIPKid teachers earn an average of $22 per hour, and most Magic Ears teachers earn $17 to $26 per hour, according to their websites.
Offer Help as a Mover
Summer is typically a popular time to relocate (likely because the weather is more conducive to such a task). As a result, movers remain in high demand even during the pandemic. If you own a truck or a pickup van and are comfortable with heavy lifting, services like GoShare let you book various moving gigs for average earnings of $42 to $66 per hour, according to its website. Additionally, apps like TaskRabbit also enable you to list your moving services where you can set your own rate. Some movers there charge more than $150 per hour.
You can also promote your services through social media platforms, online marketplaces such as craigslist, and the good old fashioned way of posting fliers around your neighborhood.
When making transactions with clients, make sure to follow all social distancing protocols like staying six feet apart and wearing a mask, and clean surfaces like those in your vehicle regularly.
Rent Your Sports Equipment 
Similarly to how people rent out properties and rooms on Airbnb and cars on apps like Toro, if you have some equipment you don't plan to use every day of the week you may want to consider renting it out to people who would. This is a great option if you have extra equipment or old equipment that you hardly use. Put that equipment to work!
Bike: Apps like Spinlister let you list a bike for an hourly rate (ex. $13 per hour), a daily rate, (ex. $50 per day), and a weekly rate (ex. $150 per week). It's free to list, and Spinlister takes 17.5% of all transactions.
Surfboard: You can rent your surfboard or paddleboard on sites like The Quiver and get paid up to $500 per month, according to the company. Users list their equipment for anywhere from $7 per hour to $125 per day. The company charges a 10% transaction fee, and PayPal charges its own fees as well.
Boat: Apps like GetMyBoat let you rent out various types of boats, ranging from a $25-per-hour kayak to a $400-per-hour private yacht. It's free to list on GetMyBoat, and the site takes an 8.5% fee for every rental.
Make sure to wear a mask when you meet up with renters, and to clean and disinfect your equipment regularly.
Deliver groceries
As COVID-19 remains a threat, grocery delivery services have become a huge crutch for those scared to go grocery shopping or are required to quarantine. These services are also just convenient for the person who doesn't have time in the day to spend an hour or two picking out the food they need.
Grocery delivery services such as Shipt, where shoppers make an average of $22 per hour, according to Indeed, or Instacart, where shoppers make an average of $13 per hour, according to Glassdoor are popular options for those looking to earn a few bucks grocery shopping for others.
Make sure to adhere to the principles of social distancing in supermarkets and grocery stores, and ask your employer what kind of contactless delivery system is in place to mitigate your risks of contracting the virus. Make sure your employer has a break policy in place to allow you to wash your hands frequently and to rest.
Answer Questions
Do you know a lot about a specific field like plumbing, finances, the law, or something else? Sites like JustAnswer offer users with questions for anyone from lawyers to appraisers the chance to pose these questions on the site and get a response from an appropriate expert within minutes.
You must apply to become an expert on JustAnswer, which has an acceptance rate of 10% to 12% of all applicants so don't just think you can fake it. The site's wide range of experts gets paid anywhere from $18 to $50 per answer, depending on their field. Experts made an average of $2,900 in the month of May, according to a representative from the site, while an antique appraiser made $73,000 in one month alone during the pandemic (WOW!).