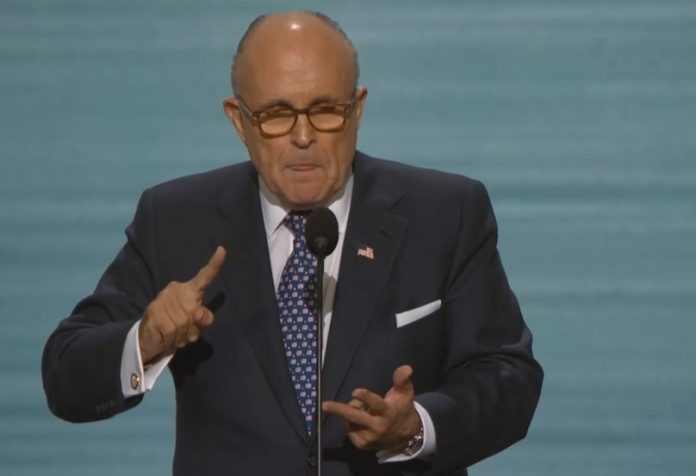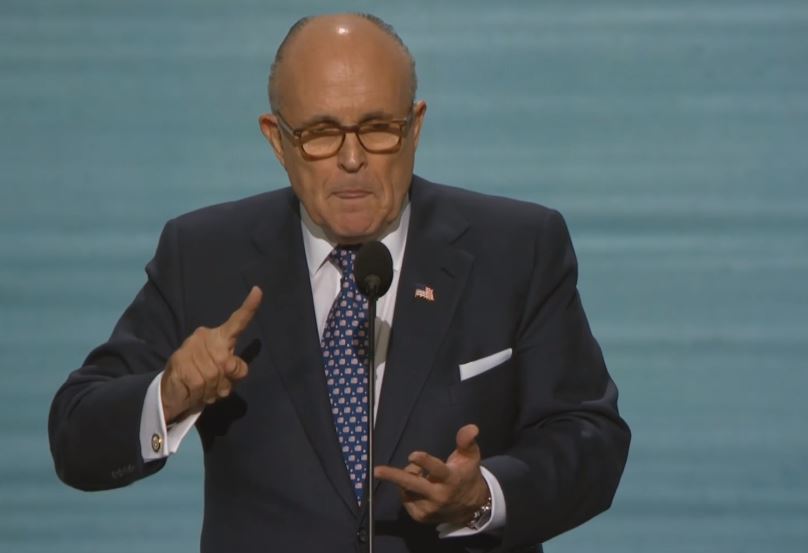 Rudy Giuliani, the personal attorney of President Donald Trump, is under investigation by federal prosecutors in Manhattan, according to a report from the New York Times.
People familiar with the probe told the newspaper that investigators want to determine whether Giuliani broke lobbying laws in connection with his dealing in Ukraine.
Giuliani is in the center of the Ukraine controversy that ignited a House impeachment inquiry against President Donald Trump.
Last week, the former U.S. Ambassador to Ukraine, Marie Yovanovitch testified in the House and claimed that Giuliani led a "concerted campaign" against her because of her anti-corruption effort in Ukraine. She suggested that Giuliani and his associates will benefit financially if the United States will stop its work against corruption in that country.
Trump reportedly recalled Yovanovitch in May as part of a broader effort to pressure Ukraine to investigate his top Democratic political rival, former Vice President Joe Biden and his son. A transcript of the call between Trump and Ukrainian Pres. Volodymyr Zelensky and whistleblower complaint showed that Giuliani was the "central figure" in the effort to solicit Ukraine's help to dig dirt against the Bidens.
Investigation into Giuliani related to charges against his associates
Also last week, Giuliani's associates, Lev Parnas and Igor Fruman were arrested and charged with campaign finance law violations.The U.S. Attorney's Office for the Southern District of New York alleged that both men made false disclosures related to their campaign contributions to Republican groups including the pro-Trump super PAC "America First Action" last year. Parnas and Fruman allegedly "sought to advance their personal financial interests and the political interests of at least one Ukrainian government official with whom they were working."
On Monday, sources told the newspaper that the federal prosecutor's investigation into Giuliani is related to the lawsuit against Parnas and Fruman. One person said investigators are also looking into Giulianni's role in the removal of Yovanovitch as U.S. Ambassador to Ukraine.
Giuliani admitted that he and his associates worked with Ukrainian prosecutors to gather dirt against Yovanovitch, the Bidens and other targets by the President and his allies. He also denied wrongdoing.
Giuliani denied any connection with Ukrainian Oligarch wanted for corruption charges 
Separately, in an interview with NBC News, Giuliani said he has no involvement with Ukrainian Oligarch Dmitry Firtash, who is currently wanted in the United States on corruption charges.
Giulianni, Parnas and Fruman have similar travel schedules to Vienna. He told the media outlet, "I wasn't planning to go see him referring to Firtash]. That was the last thing from my mind on why I was going to Vienna. There was a very important reason I was going that I'm not at liberty to disclose right now."
He added that Parnas and Fruman "were not fleeing." He said, "I actually do two things with them. I represent their company, and they help me find people. But I'm pretty sure they were going just for the purpose I knew about."