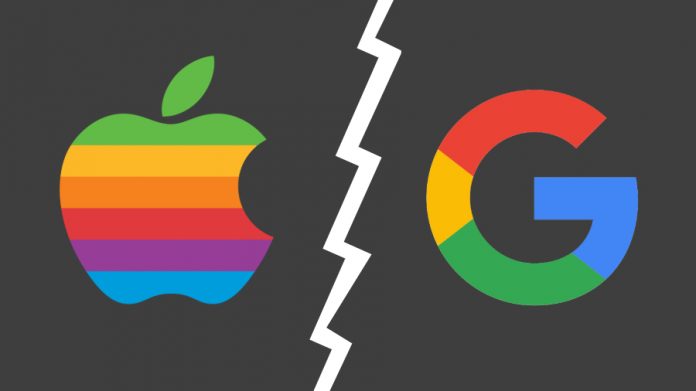 The filing of a landmark antitrust lawsuit against Google by the Department of Justice (DOJ) last week represents the "first-strike" at the Google-Apple alliance. It also signaled that US lawmakers' concerns were intensifying as the Nov. 3 presidential election approaches. 
There has been an ongoing "tech-lash" and intense scrutiny on Silicon Valley. And the big tech platforms are fighting back trying to fend off regulators and legislation with a sustained lobbying campaign and a unique ability to control the news and influence thinking around the world.
The suit claims that Google is "unlawfully maintaining monopolies through anticompetitive and exclusionary practices in the search and search advertising markets" and aims to stop Google "to remedy the competitive harms." 
With the Google-Apple alliance, every web search on an iPhone, or from other devices, default straight to Google. Although a user has the option to change to an alternative search engine like Microsoft Bing most don't bother.
It's one of a number of ways that the giants of tech reinforce each other's core businesses, even as they compete in other areas. Along with the antitrust concerns, the Google-Apple deal allows Apple to claim it is preserving user privacy while still indirectly making money from Google's customer data harvesting. 
This long-standing partnership is one of the most lucrative business agreements in history. Google pays Apple somewhere in the neighborhood of $10 billion to make its search engine the default on Apple's iPhone and other Apple devices. This is Google's single largest yearly outlay and the agreement also accounts for about 20% of Apple's annual profits.
It's easy to view these companies as monopolies. It is estimated that the big 5 mega-tech companies are now worth more than $7 trillion. The earnings reports due from Apple, Amazon, Facebook, Twitter, and Google-parent Alphabet are anticipated to show that Big Tech unlike other industries is prospering during the pandemic.
Apple and Google respond
Apple CEO Tim Cook defended the Google deal in a 2018 interview on "Axios on HBO." He claims that  "One, I think their search engine is the best. … But, two, look at what we've done with the controls we've built in. We have private web browsing. We have intelligent tracker prevention. … It's not a perfect thing. I'd be the very first person to say that. But it goes a long way to helping."
There are many ways that the giants of tech reinforce each other's core businesses, even though they compete in other areas. When the suit was filed, Apple defended the practice with a "Public Policy" blog.
It's common for technology companies to pay to have their software pre-installed on new phones or PCs. However, such deals have also come under antitrust scrutiny when used to reinforce a dominant market position.
Apple is also facing ongoing lawsuits from within the industry for its business practices. The Coalition for App Fairness was formed as an independent nonprofit organization to fight for fairness and promote competition across the app ecosystem.
Google SVP of Global Affairs Kent Walker called the DOJ antitrust lawsuit as "deeply flawed" and based on "dubious arguments."  He said, "People use Google because they choose to, not because they're forced to, or because they can't find alternatives."
—————————————-
Have a story you want USA Herald to cover? Submit a tip here and if we think it's newsworthy, we'll follow up on it.
Want to contribute a story? We also accept article submissions – check out our writer's guidelines here.