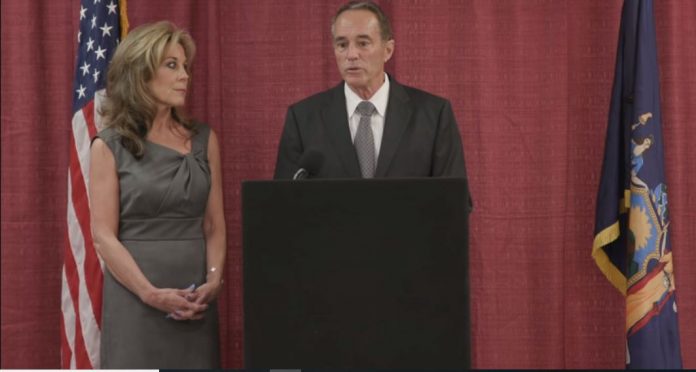 Republican Rep. Chris Collins of New York is expected to plead guilty to insider trading charges related to the securities of Innate Immunotherapeutics, an Australian biotechnology company. He served as board member in the company.
In August last year, federal prosecutors filed insider trading, conspiracy, securities fraud and wire fraud charges against the congressman and his son Cameron Collins. They also filed similar charges against Stephen Zarsky, the father of Cameron's fiancée. Prosecutors also accused the defendants of lying to the Federal Bureau of Investigation (FBI
At the time, Rep. Collins said the allegations against him were "meritless" and he vowed to "mount a vigorous defense in court." He also decided to drop his re-election bid for the 27th Congressional District in New York.  However, he changed his mind the following month and restarted his campaign—and won in the 2018 midterm elections.
On Monday, Bloomberg reported that Rep. Collins will change his not guilty plea to guilty tomorrow, based on court documents. His son and Zarsky will also plead guilty on Thursday.
The congressman previously claimed that law enforcement authorities violated his constitutional rights when they sequestered evidence from his staff. He argued that they violated the U.S. Constitution's Speech and Debate Clause, which protects members of Congress from arrest and prosecution based on their political views.
Last month, federal prosecutors amended their indictment against Rep. Collins. They removed "references to conduct" that the congressman argued is protected by the Speech and Debate Clause.
This month, a judge denied his request to review materials to prove that investigators violated that constitutional provision.