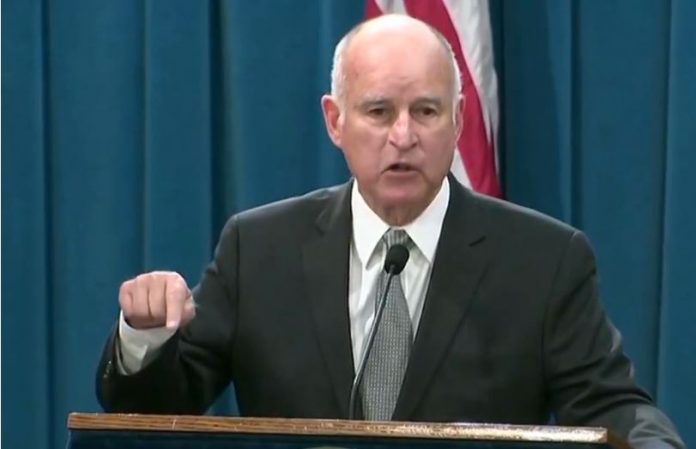 California Governor Jerry Brown once again condemned President Donald Trump and called him a liar on Wednesday.
In a tweet, the governor said Pres. Trump was lying about immigration, crime, and laws of California. He added that the President's policies are reckless and California citizens are not impressed with him.
🤥 @realDonaldTrump is lying on immigration, lying about crime and lying about the laws of CA. Flying in a dozen Republican politicians to flatter him and praise his reckless policies changes nothing. We, the citizens of the fifth largest economy in the world, are not impressed.

— Jerry Brown (@JerryBrownGov) May 16, 2018
On Wednesday, Pres. Trump hosted a rountable discussion regarding the so-called sanctuary cities in California. The participants in the rountable oppose the state's policies that provides protections for undocumented immigrants.
During the meeting, he criticized the U.S. government's "catch and release" policy on immigration enforcement. "We have the worst laws anywhere in the world for illegal immigration. There's no place in the world that has laws like we do. Catch and release, think of it. We catch somebody, we find out they're criminals, we end up having to release 'em. And they go into our society," said the President.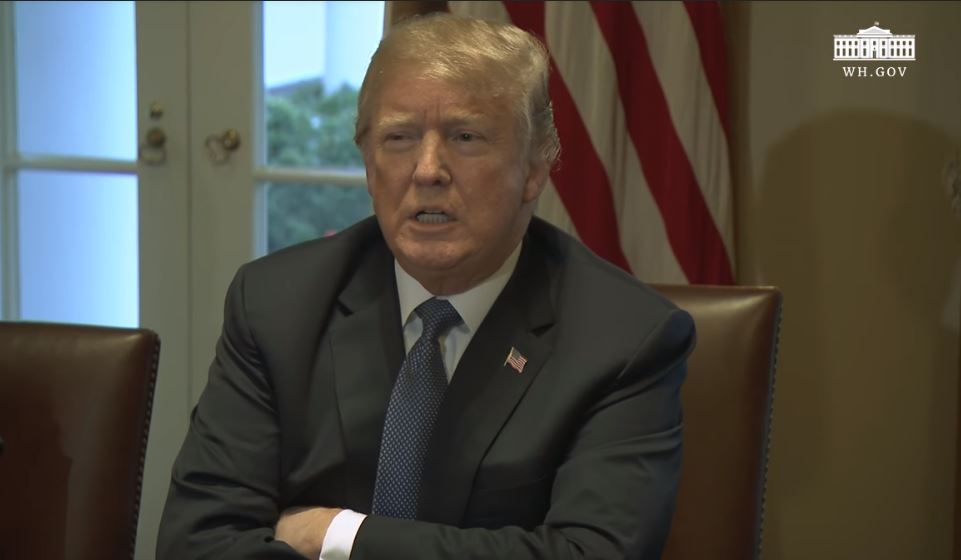 He added, "Now, we do the best we can. We do better than anybody. Our numbers are much better than in the past." He noted that the border crossings were down 40%, but he emphasized the number is "not nearly acceptable, and not nearly as good as what we could have."
Furthermore, Pres. Trump said immigrants are pouring into the United States because they want a piece of the country growing economy. He pointed out, "We want people to come into our country based on merit."
He cited several situations in which illegal immigrants were arrested released and then committed murders. He said, "We cannot allow these butchery happen in America."
Trump says California ignited a rebellion by patriotic citizens
Moreover, the President said, "the State of California's attempts to nullify federal law have sparked a rebellion by patriotic citizens who wants their families protected and borders secured." According to him, his administration's policy on immigration is "all about protection."
During the discussions, Pres. Trump also called MS-13 gang members as "animals" and reiterated that the U.S. has the "dumbest" immigration laws in the world.