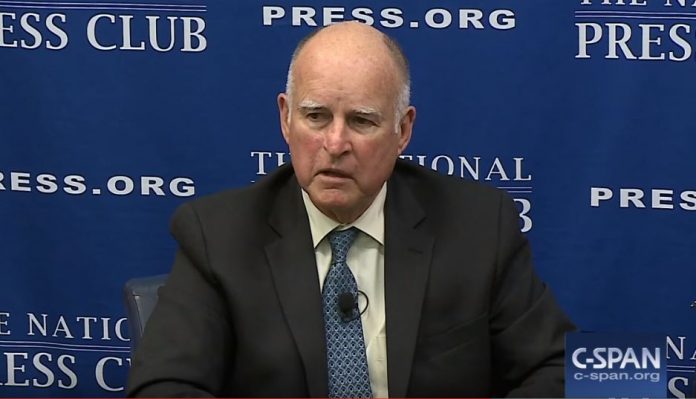 California Governor Jerry Brown criticized Republicans in Congress for their failure to pass a comprehensive immigration reform.
During a Q&A with reporters at the National Press Club in Washington, Gov. Brown said the ongoing immigration standoff in hurting California. He said there are around two million undocumented immigrants in the state. Many of them have been living in the state for five, ten, 20 years or more. They are working in the agriculture, construction, restaurant, and other industries.
According to the governor, "They've become integrated in to our economy and they're doing important work.  So, to scare the hell out of them, put them on the run is very disruptive to the economy."
Additionally, Gov. Brown blamed those he called "low-life politicians" for the current dysfunctional immigration system that's disrupting California's economy.
"We need a comprehensive immigration. With all the other talk and noise about the border, the fact is America has 10 to 11 million people [undocumented immigrants]. They're human beings. They have families. It's very important that they be integrated in a humane, intelligent way," said Gov. Brown.