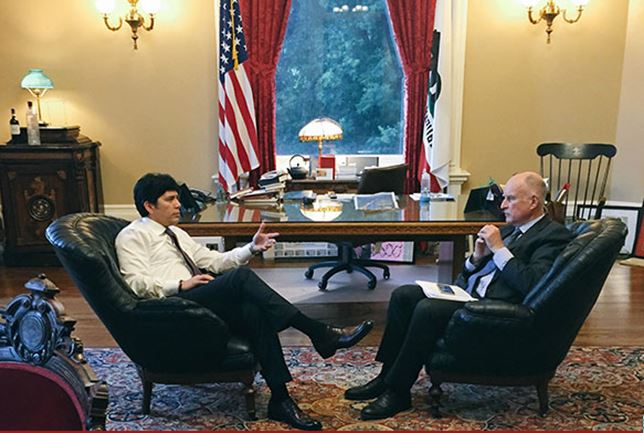 Governor Jerry Brown is still undecided whether he will veto or sign into law SB 54—the California Values Act also known as Sanctuary State bill.
The Sanctuary State bill provides protections for undocumented immigrants. Last week, the California legislature passed the bill and sent it to the governor's desk for signature.
Gov. Brown told reporters he is still weighing his decision regarding the bill.  He made the statement after the press conference at the Bloomberg Business Forum in New York City on Wednesday.
The California governor also said, "I have to read their arguments," in response to a question regarding the increasing pressure on him to reject the bill.
Gov. Brown urges White House to reconsider its immigration policy
Reporters also asked Gov. Brown if he believes the Sanctuary State bill harms public safety. He responded the legislation "conforms to federal law."
Additionally, The White House should reconsider its immigration policy, according to him.  "I would urge the Trump administration to take a second look at the policy of immigration," he sated.
Attorney General Jeff Sessions criticized the California legislature for passing the Sanctuary State bill. He called their action "unconscionable." According to him, the bill "risks the safety of good law enforcement officers and safety neighborhoods."
"I urge Gov. Brown of California not to sign this law," said AG Sessions two days ago.
Gov. Brown recently defended the Sanctuary Bill
In a recent interview with CNN, Gov. Brown said the bill is "well-balanced." The reaction coming out from Washington is "xenophobia."
According to him, the Sanctuary bill protects public safety and hardworking people who are contributing to California.
During the negotiations with state legislators, Gov. Brown pushed for some exceptions in the bill including allowing jails and prisons to cooperate with federal immigration authorities.
"The immigration people can come into our jails. They can interview people. They can pick out people they think are appropriate," said Brown.
Furthermore, the governor also made it clear, "We're not soldiers of Donald Trump or the federal immigration service."