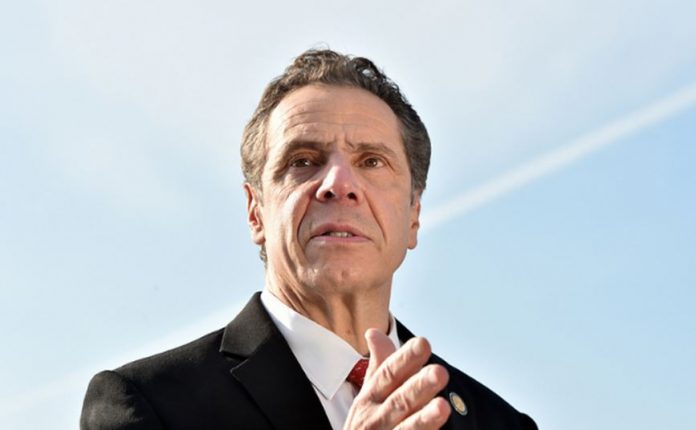 Governor Andrew Cuomo ordered immediate action to ensure that New Yorkers will continue to have access to affordable health care.
On Monday, the Gov. Cuomo intructed the state's Department of Financial Services (DFS) to review all options in the affordable health access action plan. He also instructed the DFS to prepare to implement an expanded State Risk Adjustment Program to control health cost increases.
The governor's directive comes after the Trump administration suspended the Risk Adjustment Program under the Affordable Care Act (ACA) popularly known as Obamacare.
The Risk Adjustment Program stabilizes insurance markets by preventing health insurers from enrolling only the healthiest members. The program prevents premium increases in the individual market by the offsetting the expenses of high-cost individuals.
Suspension of ACA's Risk Adjustment Program is a "misguided decision"
Gov. Cuomo condemned the Trump Administration's  "misguided decision." He suggested that the suspension could result into significant increases in health care cost for millions of Americans.
In a statement, he said the Trump administration is once again trying to dismantle ACA by suspending the Risk Adjustment Program. It is destroying the health care law administratively because it cannot do it legislatively.
Additionally, Gov. Cuomo said the Trump administration cannot fool New Yorkers. "We will take action against this regressive policy and protect our health care from the federal government's attacks," he said.
Furthermore, the he emphasized, "In New York, we believe health care is a right, not a privilege. As long as I am Governo, we will never stop fighting to ensure all New Yorkers have access to quality, affordable health care."
Health care cost will increase for people with pre-existing conditions
On the other hand, Lieutenant Governor Kathy Hochul said he lost his seat in Congress for supporting ACA. She remains proud defending ACA against the Trump administration's efforts to repeal it.
According to her,"Suspending the Risk Adjustment Program will hurt individuals with pre-existing conditions that require coverage." Without the program, the health insurance premiums for those with pre-existing condition will surge. Additionally, their access to affordable health care will decrease.
Meanwhile, New York's DFS Superintendent Maria T. Vullo, commented that the Trump administration's latest action is "unjustified." Its decision undermines ACA's important protections.
She promised, "We will continue to take every action necessary to ensure that New York's robust market remains strong." Her agency will make sure New Yorkers have access to affordable, quality health care.
New York DFS will continue to protect our markets through our state market stabilization regulation," added Vullo.