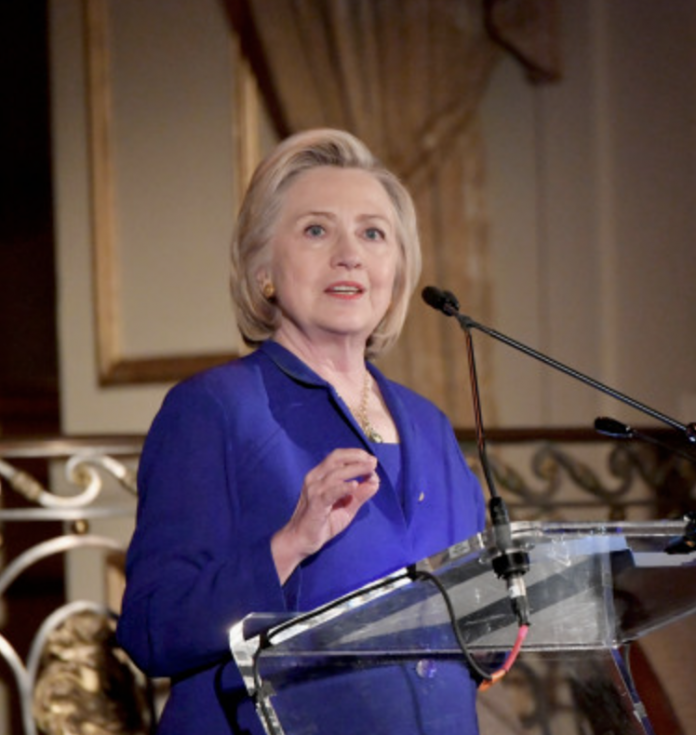 Over the past few weeks, rumors that Hillary Clinton may seek another Presidential run have surfaced. Earlier today, a Democratic strategist weighed in on the aforementioned rumors, as documented by The Hill.
An Overview of Hillary 2020 Rumors
As midterm elections get closer and closer, many Americans are wondering who the Democrats will put forth as their Presidential candidate. President Donald Trump has already announced his decision to seek re-election. Thus far, names like Bernie Sanders, Elizabeth Warren, and Kamala Harris have surfaced as potential Democratic candidates. However, various outlets have reported that Hillary Clinton is considering yet another run for the Oval Office.
Earlier today, Adrienne Elrodone, one of Clinton's former campaign strategists spoke out. Elrodone not only denied the rumors but also gave insight into her interpretations of the Democratic party and leaders.
Elrodone's commentary reads as follows:
"It's silly. It's a pipe dream. I mean, look, she's made it very clear that after this last run she's done." 
Elrodone then continued, citing the need for "new faces" to emerge as the face of Democratic leadership.
"I think there's a lot of new people in the party who are stepping forward; we've got a very deep bench of strong candidates and she [Clinton] knows this. I would advise against her running, not because I don't think she's qualified. Of course, she is, but I think that she knows it's time for faces and new leadership to step forward."
An Outspoken Critic of President Trump
Although Clinton doesn't appear to be planning another run for office, she has not disappeared from politics. The failed Presidential candidate maintains her status as one of Trump's most outspoken detractors. Clinton ongoingly condemns various Trump-era policies such as his foreign policy and immigration strategies.
President Trump has occasionally responded to Clinton's remarks, dismissing them as sour grapes over losing the 2016 election.
Even though Clinton's former strategist has denied that she will run for office again, some right-leaning Americans appear eager for her to do so. The unspoken assumption maintains that yet another Clinton run would prompt an effortless re-election victory for President Trump.
Various conservatives took to social media, expressing their thoughts on the prospect of Clinton running for office in 2020:
"Is Hillary Clinton secretly planning to run in 2020?"

PLEASE PLEASE PLEASE MAKE THIS HAPPEN🙏🙏🙏 #maga https://t.co/IpFFzL1JQI

— Donald Trump Jr. (@DonaldJTrumpJr) July 8, 2018
If there is a God… https://t.co/rACEm2c67k

— James Woods (@RealJamesWoods) July 8, 2018