Governor Andrew Cuomo ordered an investigation into the hazardous living conditions across New York City Housing Authority (NYCHA) properties.
Prior to his decision, Gov. Cuomo toured Jackson Houses, a NYCHA property in the Bronx. New York State Health Commissioner Ritchie, Assemblyman Michael Blake, and Jim Walden, the attorney for NYCHA tenants were with him.
During the visit, the governor and his companions saw evidence of mold and vermin. They also observed the decades-old and potentially hazardous paint peeling from the walls of the property.
They concluded that the situation presents a clear threat to public health and demands immediate action from the state. It is a reflection of conditions across NYCHA properties.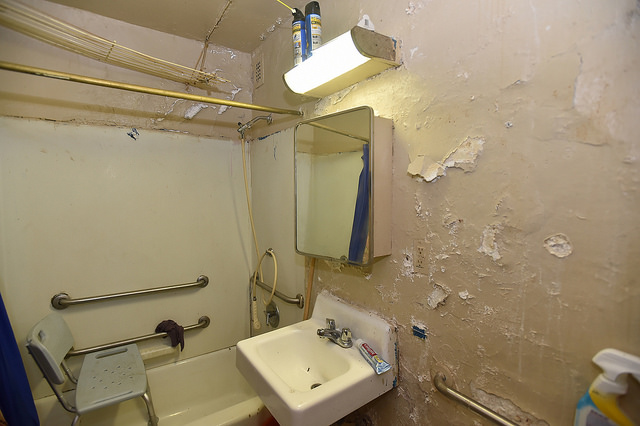 Aside from the investigation, Gov. Cuomo also announced a plan to create a tenant-led oversight council. Its primary responsibility is to oversee how NYCHA spend its funds and perform repairs at its properties.
The NYCHA receives $300 million funding from the state. It is the largest allocation of state funds to a public housing. It manages 180,000 apartments, home to more than 400,000 residents across the city.
Gov. Cuomo says NYCHA tenants deserve better
In a press conference on Tuesday, Gov. Cuomo described the situation at Jackson Houses "upsetting and disturbing." He added that it is comparable to the worst housing complexes across the country.