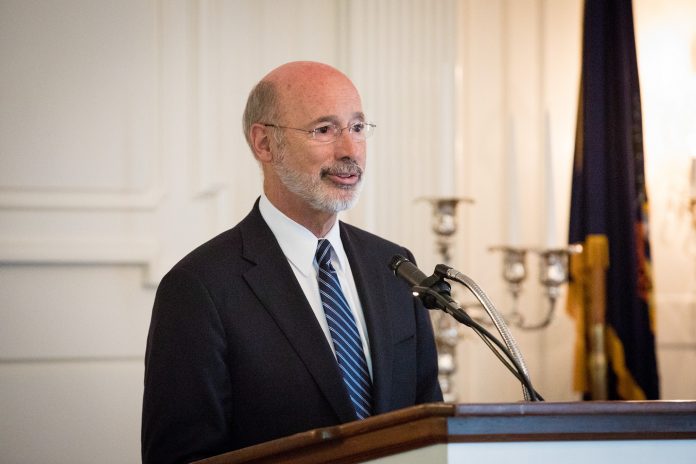 Pennsylvania Governor Tom Wolf vowed to continue pushing for more criminal justice reforms during his second term in office.
The governor strongly supports common-sense and fair reforms that will help improve the state's criminal justice system.
On Wednesday, Wolf said, "Since I became Governor, I have worked hard to reform our system so that it leads to better outcomes and saves taxpayer dollars – while also leading to less crime and fewer victims."
"These efforts are working, but we must continue towards building the criminal justice system we all want to see in Pennsylvania," he added.
Wolf reiterated his support for several criminal justice reforms including the following:
Justice Reinvestment Initiative (JRI 2) to address the high cost of imprisonment in Pennsylvania. The initiative will also strengthen support for county probation programs and fix inadequate sentencing guidelines.
Improvement of the pre-trial system to ensure access to competent legal counsel and bail system for those accused of crimes.
Enhancement of the post-trial system to ensure the rehabilitation of individuals and their preparation to re-enter society.
Probation/Parole Revocation and Re-sentencing to create uniformity in probation revocation procedures and ensure a correlation between risk and probation lengths, resulting in better supervision.
Wolf launches Clean Slate program
The governor made the statement during the launching of an initiative to help Pennsylvanians who committed minor criminal offenses follow through the process of sealing their criminal records under the Clean Slate law.
The Clean Slate law allows the automatic sealing of criminal records of low-level criminal offenders. It does not allow the sealing of criminal records involving serious crimes including firearms charges, murder, kidnapping, sexual offenses, and others.
Under the law, a person can petition the courts to seal his/her criminal records. The petitioner must be free from conviction for 10 years for an offense that resulted to a year or more in prison and paid all court-ordered financial debts.
According to Wolf, "Clean Slate will help those who have committed low-level offenses and have paid their penalty get back on the path to a blemish-free record, removing potential roadblocks…"
He stressed that the law will make Pennsylvania and the society safer by helping those who committed minor offenses put their lives back together.
Furthermore, Wolf emphasized that Clean Slate just like any new law, its "implementation can be complicated and difficult to understand."
"So, for those looking to avail themselves of Clean Slate, who wish to wipe clean the slate of their past, there is help navigating the process," said the governor.
The Community Legal Services partnered with the Pennsylvania Bar Association to create the Clean Slate program. Its objective is to provide free legal consultation to Pennsylvanians who want to determine if they are eligible for the provisions of the law.