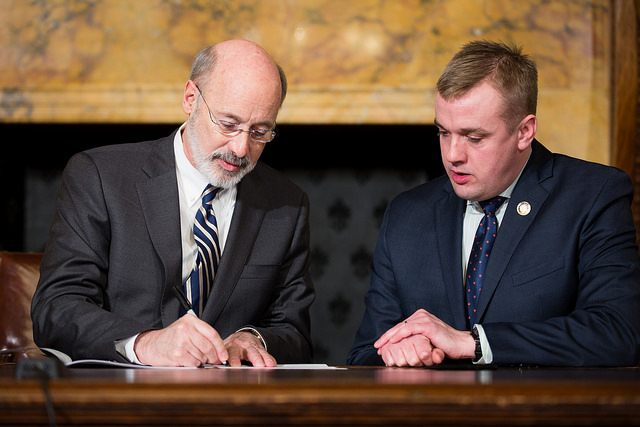 Pennsylvania Governor Tom Wolf signed into law a bill that strengthens the restrictions on lobbying in the state. His approval of the legislation shows his commitment to make the state government more efficient and transparent.
Cong. Bryan Cutler and former Cong. Brandon Neuman introduced the Lobbying Disclosure Act or House Bill 1175 last year. The members of the Pennsylvania House and Senate unanimously voted in favor of the measure.
In a statement, Gov. Wolf said. "I am proud to sign this bill, which is long overdue. By cracking down on special interests, this bill will help to create a more open, honest and transparent government in Harrisburg that is accountable to the people of Pennsylvania."
Gov. Wolf is rebuilding trust in the state government
Additionally, the governor said he found that special interest had great influence when he arrived in Harrisburg. He emphasized that his administration is working to rebuild trust in the state government.
On the other hand, Cong. Cutler said, "I have been working to pass this bill since my first year in office. I believe this demonstrates how working in a bipartisan fashion can yield great results. It is satisfying to see it become law so we can work to restore the public's faith in government."