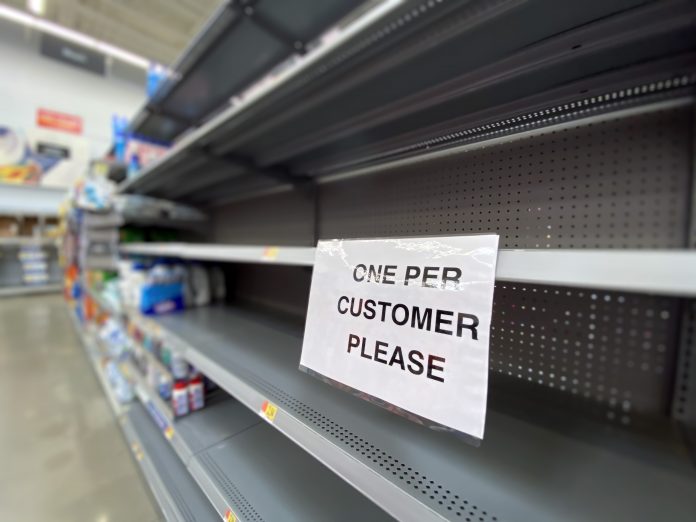 Between lockdowns, capacity limits, and other problems stemming from coronavirus over the past 18 odd months, the American economy has been put through the wringer. However, the storm is not over.
Inflation is a persistent, unrelenting problem in America. This is due to Democrats paying people not to work and spending money like it grows on trees. Republicans warned against this; however, Democrats (in their not-so-infinite wisdom) chose the path that has led to disaster.
Unfortunately, inflation is not the worst of issues facing the United States. The ongoing supply chain crisis is serious business and it's having terrible ramifications on grocery stores.
Bad news for grocery stores across the United States
Grocery store CEOs, chairmans, and co-presidents are speaking out about the real issues stemming from supply chain problems. Right now, there is a serious lack of labor; Americans can thank the Biden administration for government handouts and COVID vaccine mandates which caused this shortage.
The former encourages people not to work; the latter pushes Americans out of the workforce. As the supply chain crisis inflames these issues, grocery stores cannot remain stocked.
Right now, grocery stores (and Americans who shop at these establishments) are looking at shortages in pet food, fruit snacks, bacon, frozen foods, and more. Some grocery stores are now increasing wages to try to attract more workers; however, between inflation, staff shortages, and goods shortages, consumers are facing higher prices across the board.
No solutions from the White House
Sadly, as yet another crisis strikes the United States, there's no solution coming from the White House. President Biden declared days ago in a speech that having truckers drive on the roads during odd hours with less traffic might fix things.
Meanwhile, Transportation Secretary Pete Buttigieg is largely missing in action. However, in a recent interview, Buttigieg revealed years could pass before supply chain issues are fully fixed. The Transportation Secretary also suggested that certain ports in California are less backed up than they have been before.
With Biden in office, one disaster has followed the previous one. If the ongoing pattern continues, there's another crisis laying in wait to succeed supply chain issues.