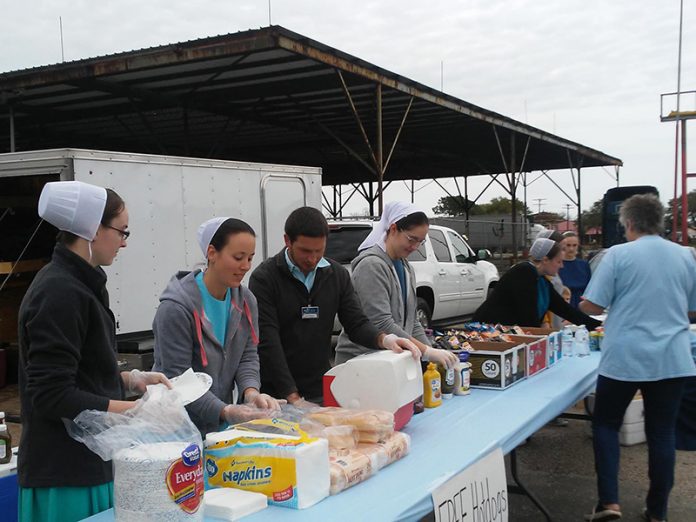 Christian Aid Ministries announced that two of the 17 missionaries, which includes five children have been released. The aid workers and their children have been held hostage by a Haitian gang since October 16th.  Sixteen members are U.S. citizens. And one aid worker is Canadian. The group's Haitian driver is also being held, hostage.
Haitian police claim the 400 Mawozo gangs, a violent group known for committing hundreds of murders, kidnappings, and extortion is responsible. 
Haiti's serious economic situation was only compounded by the July assassination of President Jovenel Moïse and an earthquake, killing over 2,200 people in August. There were fewer gang-related kidnappings for some time. And this is the largest kidnapping the Mawozo has done in recent years. 
There has also been a series of Haitian protests asking the gang to release the kidnapped missionaries.
Christian Aid Ministries responds to Kidnapping
The missionary group based in Berlin, Ohio, announced the release this Sunday. But they did not provide additional details.
"We have learned that two of the hostages in Haiti were released. We praise God for this! Only limited information can be provided, but we are able to report that the two hostages who were released are safe, in good spirits, and being cared for," the group's statement said.
"We encourage you to continue to pray for the full resolution of this situation. While we rejoice at this release, our hearts are with the fifteen people who are still being held. Continue to lift up the remaining hostages before the Lord," the group said.
The missionary group continues to ask for prayers for its abducted members asking that the hostages could "find the strength to demonstrate God's love." 
"In a world where violence and force are seen as the solution to problems, we believe in God's call to Christians to not be overcome by evil, but overcome evil with good," Christian Aid Ministries said in their original statement after members of their group were first kidnapped.
Christian Aid Ministries is supported by fundamentalist Amish, Mennonite, and traditional Anabaptist groups. They also have a local headquarters for food distribution in Titanyen, near Port-au-Prince, Haiti.