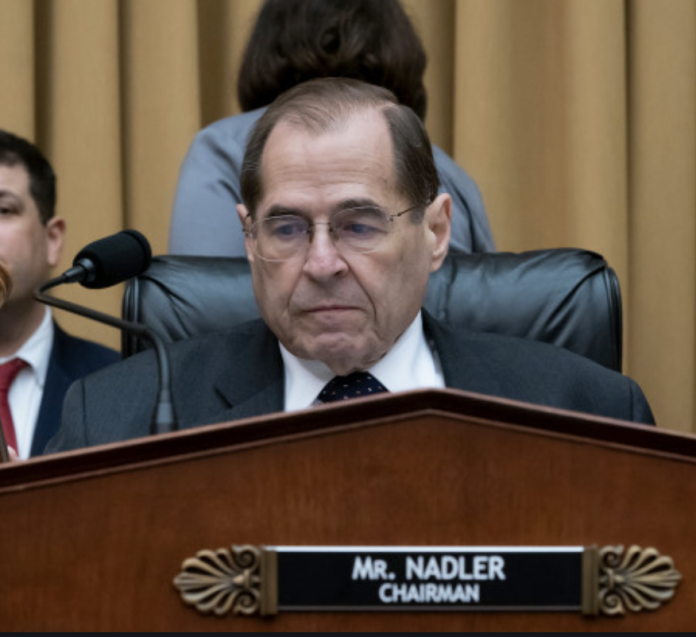 Impeachment proceedings reached a new turning point this morning.
The House Judiciary Committee officially voted in favor of articles of impeachment against President Trump; these articles maintain that the president abused power and obstructed justice.
A Recap of Impeachment Proceedings Against President Trump
In September, House Speaker Nancy Pelosi announced the beginning of an impeachment inquiry against President Trump. This inquiry centered around a phone call which Trump had with Ukraine President Volodymyr Zelensky.
Following this call, a whistleblower came out and accused Trump of forcing a quid-pro-quo with Ukraine. Both Trump and Zelesnky denied the occurrence of any quid-pro-quo, but that didn't matter to Pelosi or the other Democrats.
Earlier this week, House Democrats announced their articles of impeachment against the president. Pelosi, Nadler, and others stated that Trump engaged in obstruction of justice and abuse of power. Following these articles against the president, members of the House debated on matters amongst themselves.
House Republicans firmly expressed their opposition against impeachment, sparring with House Democrats and others. However, on Friday morning, the House Judiciary Committee collectively voted in favor of the impeachment articles. Needless to say, Republicans are not happy.
What Happens Now?
Since the House Judiciary Committee approved the aforementioned articles of impeachment, there are a series of steps that come next. First, the House of Representatives must now convene for one last vote on articles of impeachment. If the vote fails, then that's that. However, if the vote passes, then the Senate will now have to conduct a trial.
Yesterday, Senate Majority Leader Mitch McConnell sat down with Fox News' Sean Hannity. During this interview, McConnell stated that there's "no chance" of Trump being booted out of office. The Senate Majority Leader also maintained that he expects Republicans to vote against impeachment, noting that even some Senate Democrats might follow suit.
Reaction from the White House
In the wake of the House Judiciary Committee's decision, the White House issued a statement via their press secretary.
The statement slammed the votes in favor of articles of impeachment before noting President Trump's anticipation of a rightful trial in the Senate.
"This desperate charade of an impeachment inquiry in the House Judiciary Committee has reached its shameful end. The President looks forward to receiving in the Senate the fair treatment and due process which continues to be disgracefully denied to him by the House."