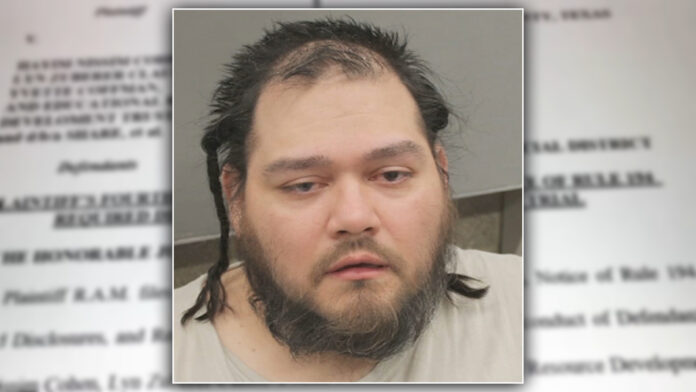 A TikTok-famous father based in Houston, Texas, has been charged with molesting his adopted sons after one of them came forward about the sexual abuse last month. He faces 11 felony charges.
The case has caused outrage on social media as Cohen used the Jewish religion to allegedly harm the children. And the whole time he was gaining fame on social media.
Hayim Nissim Cohen, 38, made a name for himself on TikTok by documenting his life as a single man who adopted nine boys. He was on social media talking about his "unique family." And had nearly 200,000 followers on TikTok.
Predator 'Hayim Nissim Cohen' fakes being a Rabbi to adopt 9 children now facing 11 felony charges after raping boys and long history of child sex crimes! Story @ReduxxMag pic.twitter.com/5SO0HoUFRL

— KoryYeshua (@KoryYeshua) March 6, 2023
Adopted Dad had a fake identity
Cohen claimed to be a Hasidic Jew from Brooklyn, New York, but it was later revealed that he was born Jeffrey Lujan Vejil in Texas. His 17-year-old son revealed anonymously on a podcast last month that Cohen sexually abused him since he was 11 years old and that his other adopted brothers were also abused.