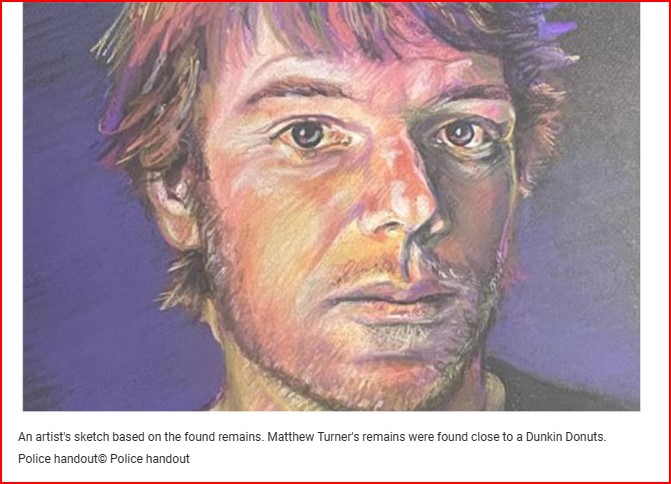 A human skull and other bones found behind a Dunkin' Donuts store in Columbus, Georgia in June 2021 have been identified as a man missing since 2019, according to the Muscogee county coroner.
Police said the remains included a skull. And this made it possible to create an accurate forensic sketch.  In June 2021, a forensic sketch was released in hopes that someone would recognize the missing man.
Man missing since 2019 identified
Investigators have identified the remains as Matthew Turner, 41. 
Columbus police got a report that Turner was missing in January 2019. And he was last seen on Front Avenue in uptown Columbus. Where the remains were found two years later near Veterans Parkway, a few hundred yards away from where Turner was last seen.
The bones were discovered in the woods behind a shopping center of businesses in the 6000 block of Veterans Pkwy. They were turned over to the Muscogee County Coroner's Office in 2021. And eventually sent to the Georgia Bureau of Investigation headquarters for further investigation.