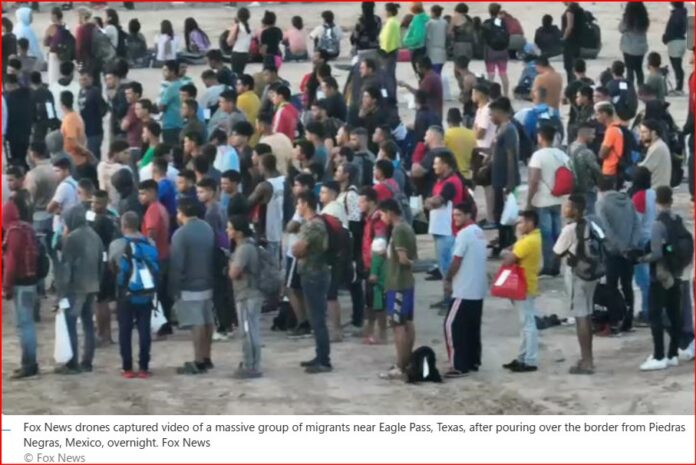 Fox News reporter Bill Melugin, renowned for his innovative use of drones, recently captured massive illegal crossings along the porous U.S. border with Mexico.
 On Sunday night, Melugin took to social media, stating that he had observed "One of the largest mass illegal crossings we have ever seen."
The Border Patrol confirmed that over 2,200 migrants were captured on video as they headed towards Eagle Pass, Texas, during the overnight hours. This incident marks one of the largest border crossings observed by Fox News in the past two years.
Cellphone videos sourced from Piedras Negras, the Mexican city across from Eagle Pass, depict a frantic stampede of migrants rushing to the river's edge overnight.
 They formed a lengthy line in the river, crossing from shore to shore. It's important to note that this mass crossing took place right next to the legal port of entry in Eagle Pass, raising concerns about border security.
Fox News' drone team captured additional footage on the U.S. side early Monday morning, showing the large group of migrants being processed by U.S. Border Patrol agents.