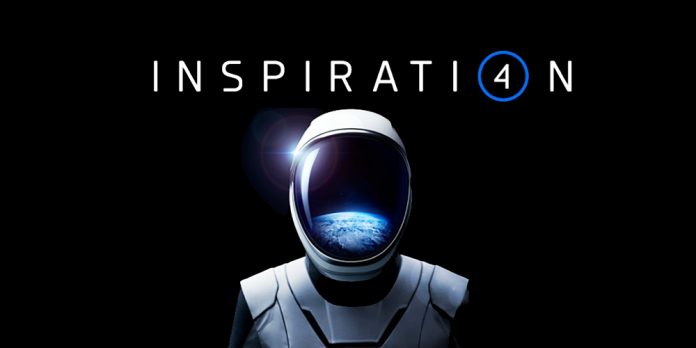 SpaceX announced that Inspiration4 has a launch window. The first all-civilian crew will lift off sometime during a five-hour launch window that opens Wednesday at 8:02 p.m.
If the current launch window closes due to rain or clouds, a backup window opens Thursday, again at 8:05 p.m. 
The crew arrived in Florida via fighter jets on Friday. They will be launching from NASA's Kennedy Space Center Facility.
The crew consists of four non-professional astronauts that will be propelled by a Falcon 9 rocket. Once in space, their mission calls for a 3-day orbit of the Earth in the Crew Dragon spacecraft. The crew will document their experiences and conduct some low-gravity research. Then they will splash down off Florida's coast.
 Raising $200 million for kids with cancer at St. Jude Hospital is another part of the mission. The Inspiration4 mission has made the hospital its charitable beneficiary.
Wondering how I won the @inspiration4x prosperity seat? I showed my entrepreneurial spirit and opened up a @Shift4Shop called My Space2inspire and then created a unique poem called #Space2inspire. You can see my unique art and learn more here: https://t.co/tCe6LsEM9o pic.twitter.com/0fpBVQfZvd

— Dr. Sian "Leo" Proctor (@DrSianProctor) August 12, 2021
Only civilians on Inspiration4 
The crew is led by billionaire businessman Jared Isaacman. He created the Shift4Payment platform.  Hayley Arcenauex a physician's assistant at St. Judes, who is also a cancer survivor, will be on board. Geology professor Dr. Sian Proctor, is a trained pilot. Her Dad worked at NASA on the Apollo Program (1963-1972). Last but not least, an aerospace engineer, Chris Sembroski, an Air Force veteran rounds out the crew.
The crew members will spend three days orbiting Earth, document their experience, and conduct low-gravity science before splashing down off Florida's coast.
💫 3 days 💫
Getting to see our rocket & capsule roll out of onto the launch pad was such an incredible experience! It's happening!!!! https://t.co/GktyvpKfxi

— Hayley Arceneaux (@ArceneauxHayley) September 12, 2021
SpaceX claims this will be one of the most well-documented space missions ever. And the views should be spectacular. The nose of the Crew Dragon has been modified since the spacecraft doesn't have to dock with the International Space Station. 
It has become a large, bowl-shaped dome window that should provide clear views of space. And send them back to Earth.
 Netflix is already running the Countdown: Inspiration4 Mission to Space documentary series. They will be following the crew from launch-to-landing. 
SpaceX will live-stream the event.