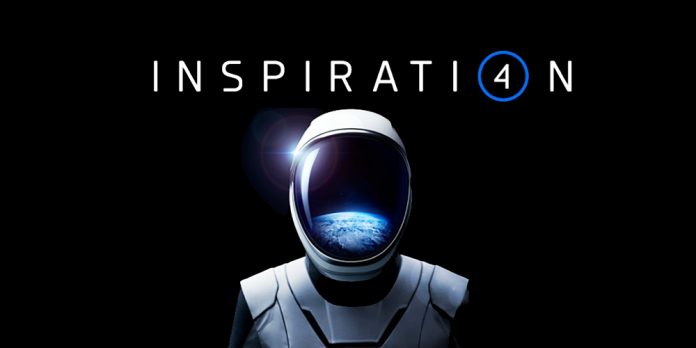 SpaceX announced that Inspiration4 has a launch window. The first all-civilian crew will lift off sometime during a five-hour launch window that opens Wednesday at 8:02 p.m.
If the current launch window closes due to rain or clouds, a backup window opens Thursday, again at 8:05 p.m. 
The crew arrived in Florida via fighter jets on Friday. They will be launching from NASA's Kennedy Space Center Facility.
The crew consists of four non-professional astronauts that will be propelled by a Falcon 9 rocket. Once in space, their mission calls for a 3-day orbit of the Earth in the Crew Dragon spacecraft. The crew will document their experiences and conduct some low-gravity research. Then they will splash down off Florida's coast.
 Raising $200 million for kids with cancer at St. Jude Hospital is another part of the mission. The Inspiration4 mission has made the hospital its charitable beneficiary.
Wondering how I won the @inspiration4x prosperity seat? I showed my entrepreneurial spirit and opened up a @Shift4Shop called My Space2inspire and then created a unique poem called #Space2inspire. You can see my unique art and learn more here: https://t.co/tCe6LsEM9o pic.twitter.com/0fpBVQfZvd

— Dr. Sian "Leo" Proctor (@DrSianProctor) August 12, 2021
Only civilians on Inspiration4 
The crew is led by billionaire businessman Jared Isaacman. He created the Shift4Payment platform.  Hayley Arcenauex a physician's assistant at St. Judes, who is also a cancer survivor, will be on board. Geology professor Dr. Sian Proctor, is a trained pilot. Her Dad worked at NASA on the Apollo Program (1963-1972). Last but not least, an aerospace engineer, Chris Sembroski, an Air Force veteran rounds out the crew.