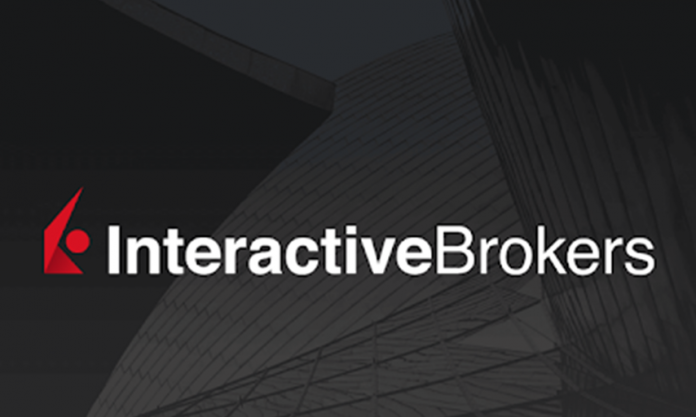 Interactive Brokers, a registered broker-dealer, agreed to pay a total of $38 million in penalties to settle the charges filed by the Securities and Exchange Commission (SEC), the Financial Industry Regulatory Authority (FINRA) and the Commodity Futures Trading Commission (CFTC).
On Monday, the three regulatory agencies announced that their settlements with Interactive Brokers, which operates the largest trading platform in the U.S. by the number of daily average revenue trades.
Failure to report SARs for U.S. microcap securities
The SEC accused Interactive Brokers of repeatedly failing to file Suspicious Activity Reports (SARs) for U.S. microcap securities trades the brokerage firm executed on behalf of customers from at least July 1, 2016 to June 30, 2017.
As a result, it "willfully violated "Section 17(a) of the Exchange Act and Rule 17a-8 thereunder. The law requires broker-dealers to report transactions suspected to be involved in fraud or other illegal activities or designed to evade any requirements of the Bank Secrecy Act (BSA).
The Commission also alleged that the broker-dealer lacked adequate anti-money laundering surveillance program to detect suspicious transactions in U.S. microcap securities.
Interactive Brokers agreed to pay civil penalties of $11.5 million to resolve the allegations of the SEC. The broker-dealer settled without admitting or denying the Commission's charges.
In a statement, SEC New York Regional Office Director Marc Berger said, SAR filings are an essential tool in assisting regulators and law enforcement to detect potential violations of the securities laws, particularly in the microcap space. Today's multi-agency settlement reflects the seriousness we place on broker-dealers complying with their SAR reporting obligations and maintaining appropriate anti-money laundering controls."
Widespread anti-money laundering failures
On the other hand, FINRA alleged that Interactive Brokers engaged in widespread anti-money laundering failures.
According to FINRA, the broker-dealer failed to detect anti-money laundering concerns related to hundreds of millions of dollars of its customers' wire transfers that included third-party deposits into customer accounts from "high-risk" countries.
Interactive Brokers allegedly failed to investigate suspicious activity because it did not have sufficient personnel and a reasonably designed case management system. The broker-dealer also allegedly failed to establish and implement policies, procedures, and internal controls reasonably designed to cause the reporting of suspicious transactions as required by the Bank Secrecy Act (BSA)
The broker-dealer agreed to pay FINRA $15 million in penalties and to certify that it will implement the recommendations of a third-party consultant to address its anti-money laundering failures.
Failure to implement procedures to detect & report suspicious transactions
Meanwhile, the CFTC alleged that Interactive Brokers failed to diligently supervise the handling of several commodity trading accounts by its agents, employees, and officers.
The regulator also alleged that it failed to adequately implement procedures to detect and report suspicious transactions as required under federal anti-money laundering laws and regulations.
The CFTC ordered Interactive Brokers to pay a civil penalty of $11.5 million and to disgorge $706,214 earned in part from its role as the Futures Commission Merchant (FCM) carrying the accounts of Haena Park and her companies, which were the subject of a 2018 CFTC enforcement action.
In December 2018, a federal court ordered Park and her companies to pay more than $23 million in penalties and restitution for committing fraud and misappropriating investor funds.
CFTC Director of Enforcement James McDonald said, "Our regulatory regime requires certain intermediaries to monitor and report suspicious activity. These suspicious activity reports—or SARs—serve as key tools that we, together with our regulatory partners, use to identify fraud, manipulation, and other wrongdoing in our markets—often at the earliest stages."
————————————————–
Have a story you want USA Herald to cover? Submit a tip here and if we think it's newsworthy, we'll follow up on it.
Want guaranteed coverage? We also offer contract journalism here.  Just be sure you're comfortable giving up editorial control, because our journalists are dogged and will follow the story through to it's conclusion. The story will be published to our exacting standards, without regard for your preferred slant.
Want to contribute a story? We also accept article submissions — check out our writer's guidelines here.