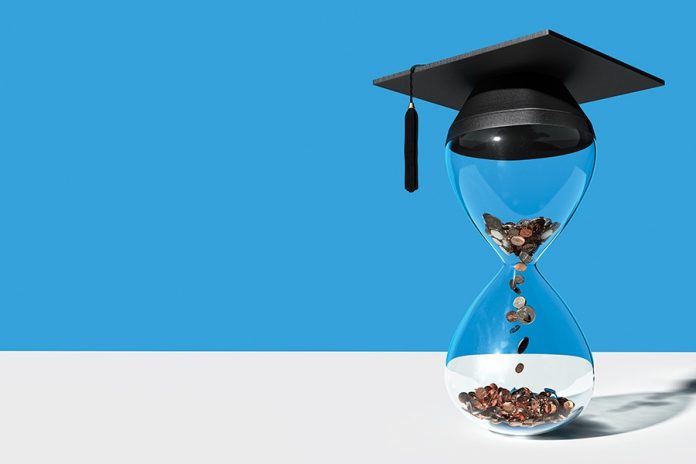 We recently covered the International Career Institute, Upwork, and Door Dash as part 1 of a series of articles on the gig economy.  As I pointed out, online learning institutions such as the International Career Institute and gig economy platforms like Upwork are the perfect examples of how technology has saturated and transformed the "sacred" institutions of work and education. 
Humanity stands at the precipice of the 4th industrial revolution, a technological boom that's poised to change society as we know it. Look around you, and you'll see that technology has already enveloped nearly every facet of our lives.
From smartphones and tablets that give us access to the internet practically anywhere in the world to convenient apps that allow us to order food with the swipe of a finger, technology has become an integral tool that makes our lives easier.
The more advancements we make, the more accessible education and work become, whether we're physically present in a classroom or office environment, or sitting at home on the couch with a laptop balanced in one hand, and a smartphone in the other.
The rise of the gig economy
Platforms like Upwork make it possible for millions of freelancers to connect with businesses and entrepreneurs that require specialized services. Businesses can cherry-pick the experts they need, allowing them to forego the expenses associated with onboarding a new employee.
At the same time, freelancers have full control over how many clients they work with at any given time, their hourly rate, and the number of hours they work per week.
With Upwork's late 2018 IPO, it's evident that the company is poised for expansion. This shouldn't come as a surprise when you consider the fact that more than 50% of Americans will transition into freelancing by 2020. Whether inadvertently or on purpose, Upwork has introduced a paradigm shift in how we seek work and the manner in which businesses seek out specialized talent.  
Doordash, a company that has a $7.1 billion valuation, serves as another example of how technology is playing a major role in making our lives more convenient. For those who qualify, you can sign up as a Doordash driver, which allows you to determine the number of hours you're willing to work, how many deliveries you're willing to make, and more.
 For customers, a simple order on the Doordash app produces a meal delivered right to their doorstep, even if the restaurant in question doesn't have its own delivery drivers.
For both drivers and customers, Doordash provides convenience on a scale only replicated by similar ride share services, such as Uber Eats, and serves as an example of how technology will only continue to make our lives increasingly more convenient.
The convenience of online education
It's only natural that the changing nature of how we seek work is accompanied by a shift in how we consume education. Traditional classroom education is no longer the only option for students. Through the advent of technology, nontraditional learning venues like the International Career Institute are increasing in popularity.   
Take the University of London, for example, which offers a flexible approach to a range of online study options. The University of London allows students to study remotely, making it possible for attendees to get their education without disrupting their other commitments.  
There's also eCornell, who proudly promotes their educational services with the tagline "Study anywhere. Become anything."  
eCornell offers a medley of online certificates for subjects such as marketing, data science, technology, leadership, project management, human resources, business and finance, hospitality, healthcare, real estate, and engineering.  
Of course, there's International Career Institute, which focuses on providing a range of online educational programs for the modest interest-free payment plan. Offered courses include business, design, beauty, finance, and much more.  
Even prestigious universities like Harvard, known for upholding its traditional values, offer courses online that are designed to provide a high level of education in a more convenient format. 
Preparing for a new Industrial Revolution 
The world is changing. The exponential technological innovations made in the past decade and the years to come will continue to play a massive role in education and business. And while technology may be the driving force that guides us into the 4th Industrial Revolution, that doesn't mean humanity has lost all control. 
We ultimately decide how we will work and seek education. Technology, while a significant contributing factor, comes secondary to our ability to choose how we wish to live our lives. It may be easy to forget, but technology is merely a tool designed to make our lives more convenient. Tools such as the International Career Institute, Upwork, and Doordash can be beneficial to building the most most convenience in our lives.
Whether we allow this convenience to swallow our humanity and make us into mindless, soulless robots remains to be seen. The more likely scenario is that technological innovations will continue to make our lives increasingly more convenient, providing humankind with endless possibilities.   
Editors Note:   The Gig Economy has created a true meritocracy where reviews left by users affect the trajectory of careers and companies alike.   On Upwork each freelancer is rated and based on that rating the amount they are paid goes up or down, along with the amount of work.
Same thing goes for platforms such at the International Career Institute, e.g. https://www.hotcoursesabroad.com/india/australia/school-college-university/international-career-institute/117857/international.html.   Where people have a voice, companies and people are held accountable, which in the end results in a better world.