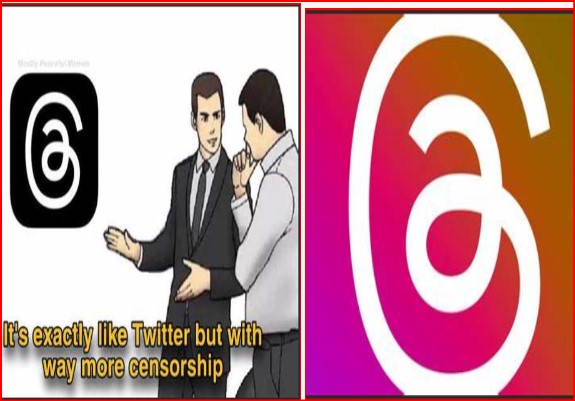 Meta Platforms (NASDAQ: META) CEO Mark Zuckerberg made bold claims about his new platform, "Threads," surpassing the Twitter experience and garnering over one billion users. However, shortly after its launch, there were accusations of Threads censoring. And denying users the right to appeal, as exposed by Public's Michael Shellenberger on Substack.
Conservative commentators Derek Utley and Rogan O'Hanley took to Twitter to express their frustration with being censored on Threads. 
Utley tweeted, "@Meta/IG just released their new threads platform, and I've been informed by multiple users that I'm censored on their new platform. Sheesh, can't a dude catch a break?"
 O'Hanley echoed the sentiment, stating, "First 5 minutes on Threads and already censored. What a platform."
Threads displayed warnings when users tried to access Utley and O'Hanley's profiles, suggesting that these accounts repeatedly posted false information.
 With a staggering 10 million downloads within seven hours of its launch, Threads has the advantage of potential access to Meta's billions of Instagram users, making it a serious contender to Twitter's dominance and earning the label "Twitter killer."