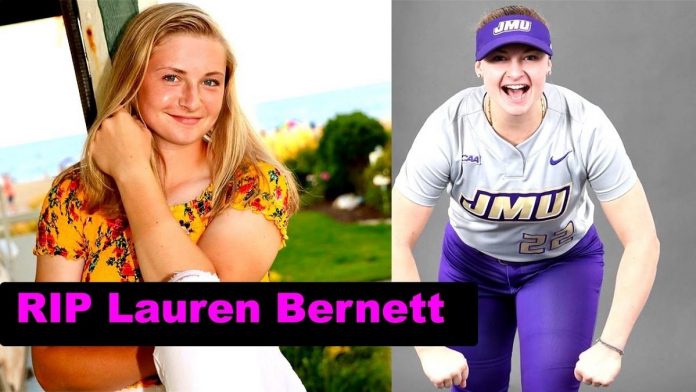 The James Madison University softball team is canceling the 2022 women's softball season. The "Duke's" softball team has been shaken by the suicide of star catcher 20-year-old Lauren Bernett.
JMU is a small public research university in Harrisonburg, Virginia. And last week it was added to the list of colleges that suffered high-profile suicide deaths of female student-athletes.
The University announced that the home softball doubleheader against Longwood University on Wednesday would not take place. And the last 4 games of the season were also canceled. The "Dukes" had already canceled five games last week on the news of Bernett's death. 
JMU softball announced Monday that its 2022 season has concluded.https://t.co/kSfQHYnyqQ#GoDukes pic.twitter.com/TRWtZm5fpZ

— JMU Softball (@JMUSoftball) May 2, 2022
"This was an extremely difficult decision and one that was not made lightly," JMU head coach Loren LaPorte said. "We are so grateful for the support of our fans all season and for the love from the softball community during the past week. We will use this time to continue healing and to honor Lauren's memory while finishing the academic semester strong. Most importantly, we're thinking about our graduating seniors whose careers have come to an abrupt conclusion." 
Western Office of the Chief Medical Examiner in Virginia confirmed that Bernett, 20, died by suicide. 
The Rockingham County Sheriff's Office concluded the investigation last Thursday. And the Western Office of the Chief Medical Examiner in Virginia confirmed that Bernett died by suicide. 
"The official report from the medical examiner's office is pending, and out of respect for her family and friends, there is no other information to release at this time," said Rockingham County Sheriff Bryan Hutcheson. 
Bernett's death was announced last Tuesday in a joint statement from James Madison University President Jonathan Alger and Director of Athletics Jeff Bourne.
"Our hearts are aching, hearing the news of the loss of one of our student-athletes. Lauren Bernett was a high-achieving member of our softball team and a great ambassador of JMU and our athletics program," the statement read.
"Our thoughts are with her family; her coaches, teammates and friends; the rest of our department staff and student-athletes; and the entire JMU community. JMU Nation is a close community, and we grieve together."
Lauren Bernett Award winning catcher 
Lauren Bernett was an award-winning catcher. And her death took place one day after she was named Colonial Athletic Association Player of the Week. Her "Dukes" teammate, Lexi Rogers, earned Rookie of the Week honors.
Bernett won the award for series games played with Drexel U. where she went 7-for-9 in the series, hitting .788 with seven RBIs and four runs scored, including a homerun.
NOTE: If you or someone you know may be struggling with suicidal thoughts, you can call the U.S. National Suicide Prevention Lifeline at 800-273-TALK (8255) any time day or night. Crisis Text Line also provides free, 24/7, confidential support via text message to people in crisis when they dial 741741.
suicidepreventionlifeline.org.