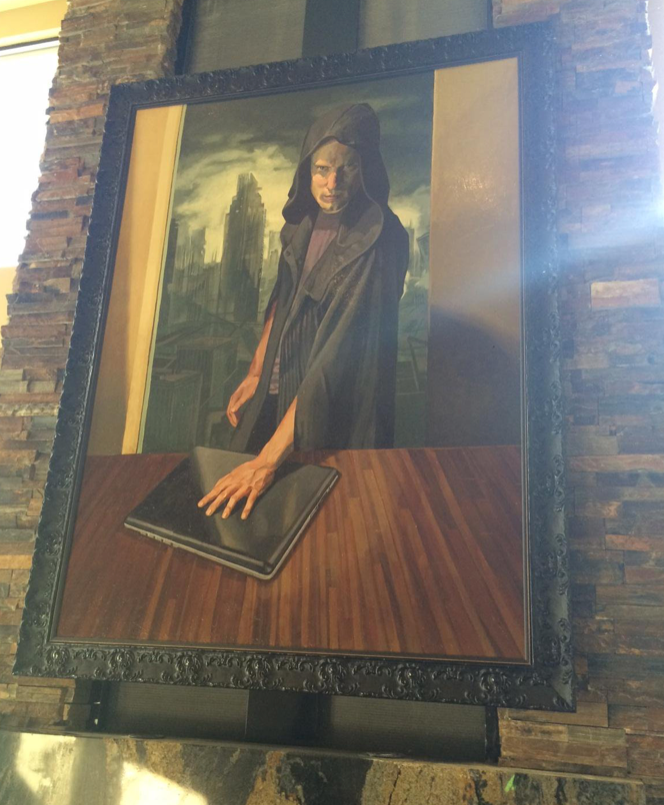 Jesse Willms is, ostensibly, a successful entrepreneur. The Canadian businessman has started several businesses that have generated hundreds of millions of dollars.  However, along the way Willms has gotten himself in a slew of sticky legal situations which have negatively impacted his standing in the public eye.  And while these allegations have either gone unsubstantiated or settled both in and out of court, Willm's has earned the reputation of being one of the biggest internet scammers in history.
Run-ins with tech giants
Willms started eDirect Software, his first entrepreneurial venture, in 2003. While he was only 16-years old at the time, Willms had a knack for the internet and turning ideas into reality. The business stemmed from Willms's ability to acquire cheap versions of internet software, mostly Microsoft Office products, and flipping them for a profit. eDirect Software would quickly move from selling on eBay to launch its own site and online store to conduct even more business.
Unfortunately for Willms, Microsoft didn't appreciate eDirect peddling the company's products. According to the tech giant, eDirect was selling counterfeit and/or tampered Microsoft Office products. These allegations were substantiated by one eDirect employee, "We got these copies of Office sent back to us, and the foil on the top saying it was authentic just peeled right off," the employee said. "I said it was clearly pirated, but Jesse was like, 'No it's not!'"
It wasn't long before Microsoft, via a court order, seized the 18-year old Willms's assets. The resulting legal settlement was for an undisclosed amount, but is said to have been more than $100,000. Willms also had to part ways with his two Lamborghinis and a Dodge Viper purchased from with profits stemming from eDirect's business.
Yet, Microsoft wasn't the only tech giant to seek out Willms for damages and illicit business dealings. Google took legal action against Willms via a company registered in his name in 2011. Willms's company Just Think Media allegedly committed copyright infringement and made false advertising claims which Google claims affected its business. In the settlement, Willms's company, along with several other firms, were henceforth restrained from using Google's name, and asked to pay Google a settlement amount of $1.6 million in total (it was unclear what Just Think Media's share of this settlement amounted to). As per the court documents, Willms maintained his innocence throughout the settlement process and until today.

Willms takes on the FTC
As if Willims's previous shady dealings weren't enough, the US Federal Trade Commission (FTC) found reason to examine another business he founded utilizing potentially questionable business practices.
In 2012, Willms settled with the FTC for $359 million. Why such a large settlement? It's because Willms was alleged to have duped consumers with "free", "trial", and "bonus" product offerings, and then subsequently charged those consumers for unwanted products and services at a later time. All told, the FTC claims Willms defrauded investors to the tune of $467 million. This type of misdirection and sleight of hand is something the FTC takes very seriously, which is why he was prosecuted.
As a result, the two parties would eventually settle in a permanent injunction and monetary relief paid by Willms. It should be noted, however, that as part of the settlement Willms maintains his innocence and claims to never have broken the law in any way.
Recent hack unveils new business
This year, hackers found a way to infiltrate a business owned by Willms. While this is bad news in and of itself for the entrepreneur, what it uncovered makes this story even worse.
Security news site KrebsOnSecurity found that hackers uncovered millions of personal records, such as genealogy reports, arrest records, and DMV files, coming from a marketing company owned by Willms.
In their investigation, KrebsOnSecurity spoke with customers who were victim of enticing offers for online services. These consumers had previously ordered criminal background checks for a small $1 fee. The customers were then charged monthly recurring fees of up to $38 per month after the service did not perform as they had been told.
If true, these allegations are in-line with accusations made against Willms's previous businesses, and display someone who has yet to learn his lesson. However, much is still unknown, and it's important to note that these claims are still unsubstantiated at this time, and neither Jesse Willms nor any companies he is associated with have come under legal trouble for these allegations.