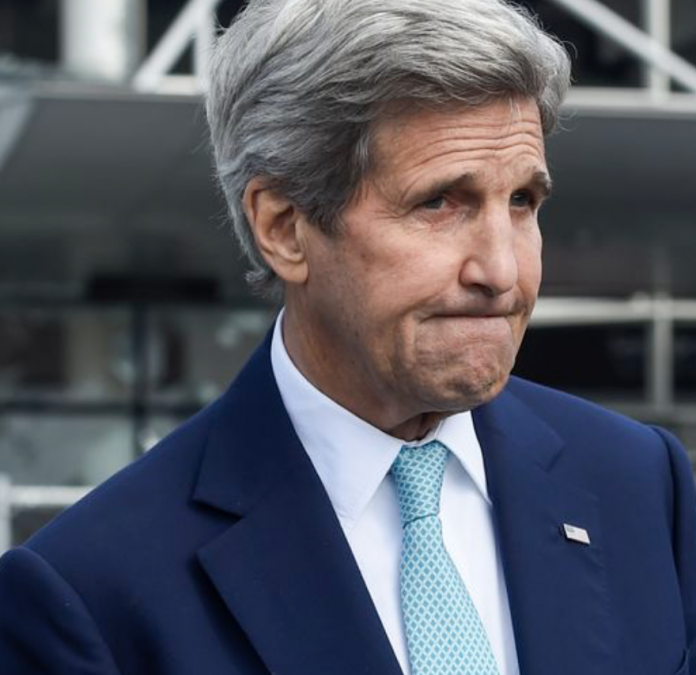 On Friday, former Secretary of State John Kerry likened President Donald Trump to an "insecure teenage girl" on national television, reports Fox News.
An Overview of Kerry's Statements
Kerry appeared on HBO's "Real Time with Bill Maher" to promote his forthcoming memoir. However, throughout Kerry's segment on the show, he also expressed his opinions about the current commander in chief.
"He's the first president that I know of who spends more time reading his Twitter 'likes' than his briefing books or the Constitution of the United States," Kerry said. "He really is the rare combination of an 8-year-old boy; I mean, he's got the maturity of an 8-year-old boy with the insecurity of a teenage girl. It's just who he is."
Kerry's statements prompted cheers from the show's live viewers.
The former secretary of state's opinions regarding the president came after the latter's tweets about Kerry's meetings with the Iranian regime:
John Kerry had illegal meetings with the very hostile Iranian Regime, which can only serve to undercut our great work to the detriment of the American people. He told them to wait out the Trump Administration! Was he registered under the Foreign Agents Registration Act? BAD!

— Donald J. Trump (@realDonaldTrump) September 14, 2018
Actor Jim Carrey also recently appeared on Maher's "Real Time" show; Carrey raised eyebrows after calling upon Americans to "say yes to socialism."
More on Kerry's Statements
Despite the positive reception from Maher's audience, not everyone applauded Kerry's remarks. Certain individuals expressed concerns about the apparent insult to teenage girls.
I'm disappointed John Kerry said Trump has the insecurity of a teenage girl. Trump is insecure, yes. But teenage girls, if they are insecure, has a culture of toxic masculinity to blame.

— Martha Brockenbrough (@mbrockenbrough) September 15, 2018
ACLU lawyer Matthew Segal stated that Trump's presidential tenure should be a reason for Americans teenagers to vote. He also criticized Kerry for "insulting" teenagers.
Although individually worded, Kerry's statements are not far off from the frequent criticism which is directed towards Trump. Trump's Twitter habits face ongoing condemnation, which has included calls to terminate his account. Other Americans have referred to the commander in chief as "unpresidential," or worse.
Although Trump has not yet publicly responded to Kerry's latest remarks, readers of Fox News did weigh in with their own thoughts and opinions.
"Why is Kerry insulting 8-year-old boys and teenage girls?" one reader said. "This is so disgusting."
"How anyone could have an ounce of respect for John Kerry is beyond me," another reader commented. "This man is poking his nose in places where it shouldn't be. Kerry, you are not an elected official so stay out of things that are handled by President Trump and his administration!"