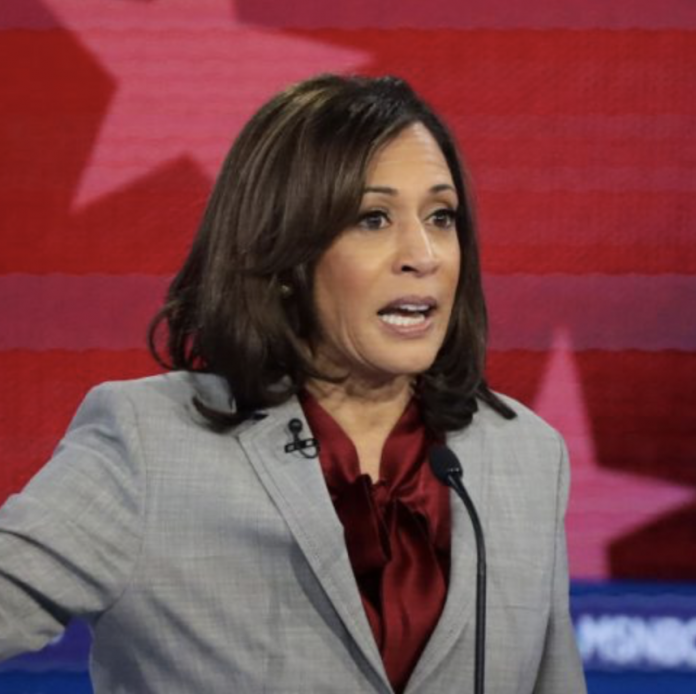 Moments ago, Kamala Harris announced the end of her campaign to become president of the United States.
Reviewing Why Harris' Campaign Failed
When Kamala Harris launched her 2020 campaign, she appeared poised to become a frontrunner. However, this all changed in July when 2020 rival Tulsi Gabbard called out Harris on the debate stage.
Being Held to Task by Tulsi Gabbard
Gabbard, a combat army veteran, held Harris to task on her record as a prosecutor. To be precise, Gabbard reminded Americans that Harris used prisoners for cheap labor and withheld critical information. The combat army veteran moreover called out Harris for the manner in which she managed violations pertaining to marijuana.
In honor of Kamala Harris dropping out of the race, let's take a moment to appreciate this savage take down by @TulsiGabbard pic.twitter.com/mqKgQN7A4Y

— Benny (@bennyjohnson) December 3, 2019
Shortly after these crushing blows from Gabbard, Harris promptly tanked in the polls. She never really regained momentum after that.
Poor Campaign Strategies and Treatment of Workers
Over the past few weeks, troubling information surfaced about Harris' campaign. Americans learned of Harris suddenly laying off staffers; people were also informed that Harris ordered her campaign manager to run important decisions by her sister, Maya Harris, before acting.
In the wake of the aforementioned reports, additional and concerning details came out. An ex-staffer from Harris spoke with the New York Times and professed that Harris treats her staff poorly. Others who worked for the Harris campaign furthermore claimed that the now-former candidate lacked any real strategy to win the election.
To my supporters, it is with deep regret—but also with deep gratitude—that I am suspending my campaign today.

But I want to be clear with you: I will keep fighting every day for what this campaign has been about. Justice for the People. All the people.https://t.co/92Hk7DHHbR

— Kamala Harris (@KamalaHarris) December 3, 2019
Attacks on President Trump
Going after the opposing party is par for the course in politics; however, Harris took this to the extreme. In the weeks leading up to today, Harris posted videos of herself "reacting" to President Trump's tweets on social media.
Shortly thereafter, the ex-2020 Democrat called upon Twitter to suspend President Trump's account from Twitter. This failed to render the outcome which Harris wanted; she then briefly landed in a Twitter back-and-forth with Donald Trump Jr., the president's eldest son.
The Final Spat with Tulsi Gabbard
During last month's fifth Democrat debate, Harris targeted Gabbard for appearing on Fox News and speaking with Americans who disagree with Democrats. Then, shortly thereafter, Harris herself appeared on Fox News.
Naturally, Tulsi Gabbard's campaign promptly seized the opportunity to hold Harris' feet to the fire and call out the hypocrisy.
Hypocrisy much? At the debate a week ago, Kamala trashed Tulsi for going on FOX News. Yet she shamelessly went on FOX twice in the last week. Oh well, they say imitation is the sincerest form of flattery. —V (Tulsi's sister) https://t.co/B4IUJuYZ1m

— Tulsi Gabbard (@TulsiGabbard) November 30, 2019
At this time, Tulsi Gabbard still remains in the race and rising in the polls.