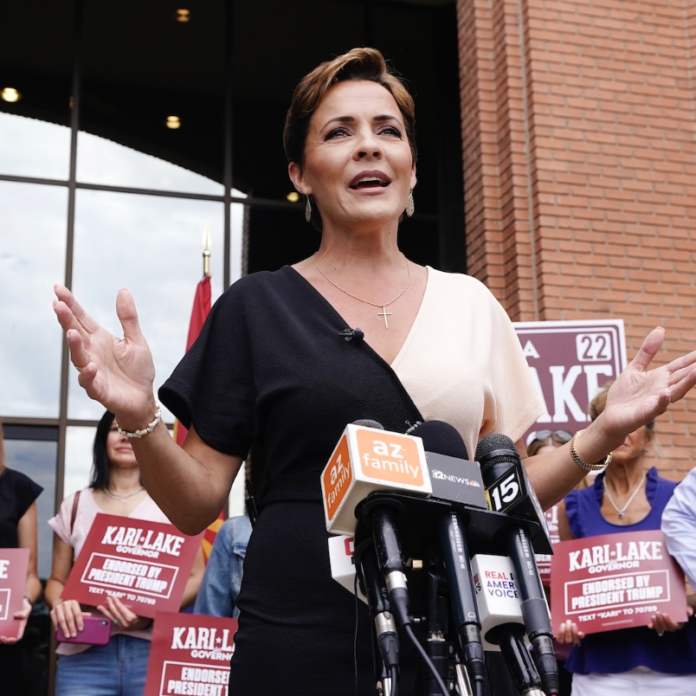 Despite her claims to the contrary, Arizona Republican Kari Lake lost her election to become the state's next governor. Earlier this month, Gov. Katie Hobbs was sworn into office and will be the governor of Arizona for the next four years.
Despite losing to Hobbs in 2022, Lake has repeatedly pushed forward with false election claims of the governor's race being doctored and stolen. Despite taking these claims before the court to challenge her election loss, the court rejected them, due to the absence of proof.
While Lake continues to falsely assert victory in the Arizona governor's race, she's also reportedly looking at a run for Senate in 2024.
Her latest clash with an Arizona Democrat who recently confirmed he's running for Senate has only further fed into rumors of Lake starting her own Senate campaign.
Enter Rep. Ruben Gallego
This month, Gallego declared his candidacy for Arizona's Senate seat that will be up for grabs next year. This is a seat presently held by Independent Sen. Kyrsten Sinema. Gallego has long been a critic of the Independent congresswoman and believes he can oust her in 2024.