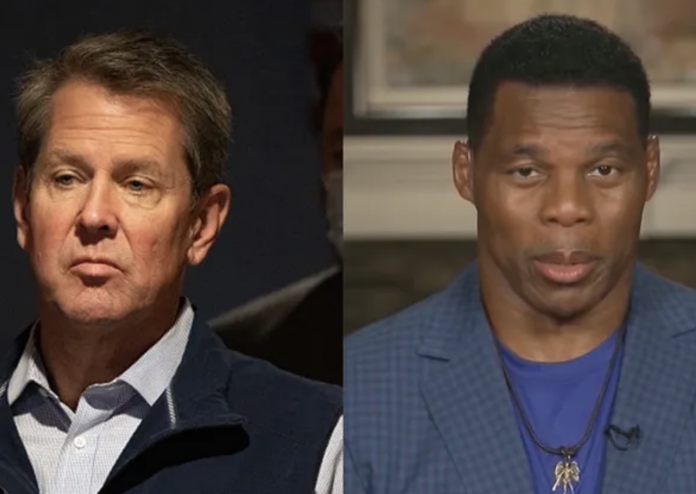 2022 is the year of not just congressional midterm races, but also gubernatorial elections.
Races at state-level governorships will have prominent impacts on leadership and policies in each state. One of several states with a gubernatorial race underway is none other than Georgia.
Currently, GOP Governor Brian Kemp is leading Trump-endorsed former Sen. David Perdue.
In Georgia's Senate race, momentum also appears to be with Republicans as well. Thus far, Trump-endorsed Herschel Walker appears on his way to winning the GOP primary, thus setting him up for a race against Democratic Sen. Raphael Warnock.
The latest on the Georgia governor's election
On the Democratic side, Stacey Abrams is running without any in-party opposition. This sets her up to secure the nomination of the Georgia Democrat Party on Tuesday, May 24.
On the Republican side, Kemp holds a 26-point lead over Perdue. However, an ARW Strategies poll shows if the Georgia GOP primary occurred in present day, the incumbent governor would receive 59.4% support.
This would immediately set Kemp up to face Abrams, without getting into a run-off against Perdue.
Thus far, Kemp and Perdue have two more debates coming up before the 24th. Kemp maintains that he has a powerful record as governor, along with a track record of beating Abrams in 2018, which he can do again.
Perdue, on the other hand, asserts that Kemp failed as governor and didn't employ the proper election security measures. Former President Trump holds this view as well.
The latest on the Georgia Senate election
There are several GOP candidates running in the Georgia senatorial primary. However, ARW Strategies shows Herschel Walker leading the pack with 58.5%.
Given the 50/50 partisan split in the US Senate today, the outcome of the Georgia Senate election will have significant ramifications at the federal level.
A win for Walker would hand Republicans control of the Senate, something the GOP is striving towards this November.
Polling pitting Walker against Warnock has been a bit of a mixed bag. In some surveys, Walker carries a decent lead; yet, in others, Warnock is shown leading.
However, judging from the Georgia GOP Senate primary data, Walker appears to be a shoo-in.