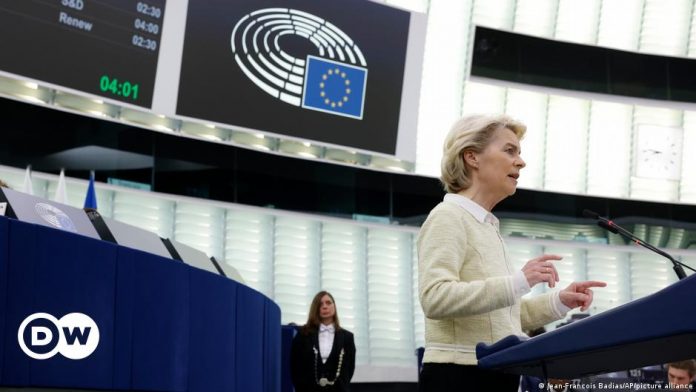 The European Union Commission has proposed to restrict all property deals with Russian citizens, residents, and companies. This proposal should be outlined this week. It will be the sixth round of sanctions against Russia by the EU.
Sanctions by the EU, the US, Japan, Canada, and other countries began with Russian President Putin's invasion of Ukraine. 
The new restrictions prohibit the sale or transfer, both direct and indirect of "ownership rights in the immovable property located within the territory of the Union, or units in collective investment undertakings providing exposure to such immovable property."
EU adds new sanctions on Russian banks
On May 4th Ursula von der Leyen, the President of the European Commission tweeted about the sanctions. They also include a ban on Russian oil and sanctions against the largest three banks in Russia.
Von der Leyen also announced Russia's largest bank Sberbank will be removed from the SWIFT global financial payment system." Second, we de-swift Sberbank – by far Russia's largest bank – and two other major banks," the EC President tweeted. She also added that the EU will move to ban three Russian state-owned broadcasters from operating in Europe.