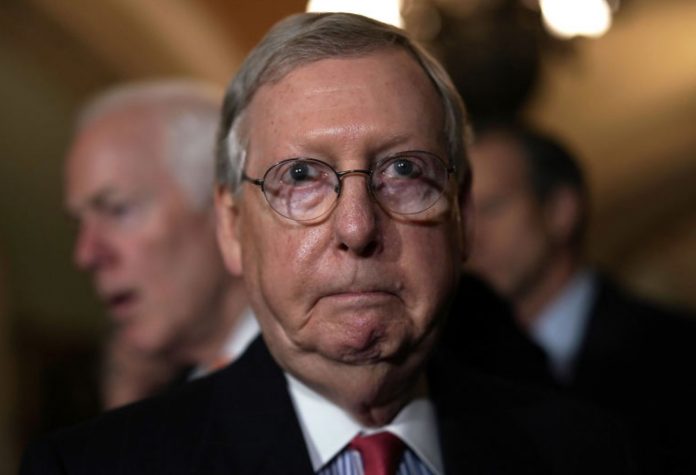 On Friday, irate, left-wing protesters harassed Senate Majority Leader Mitch McConnell and his wife Elaine Chao while the pair dined at a Kentucky restaurant, reports The Hill.
An Overview of the Incident
As McConnell and Chao ate, the angry protesters began to target them verbally. One individual questioned why the politicians wouldn't "leave our entire country." Other protesters chimed in, banging their fists on the politicians' table. Another person stated that "they're going to come for our Social Security."
The confrontations continued in spite of other diners who urged the protesters to leave McConnell and Chao alone.
Shortly after the incident, a spokesperson for Connell issued the following public statement:
"The leader and Secretary Chao enjoyed their meal in Louisville last night and they appreciate those who spoke up against incivility. They hope other patrons weren't too inconvenienced by left-wing tantrums. As the leader often says, the Senate will not be intimidated by the antics of far-left protesters."