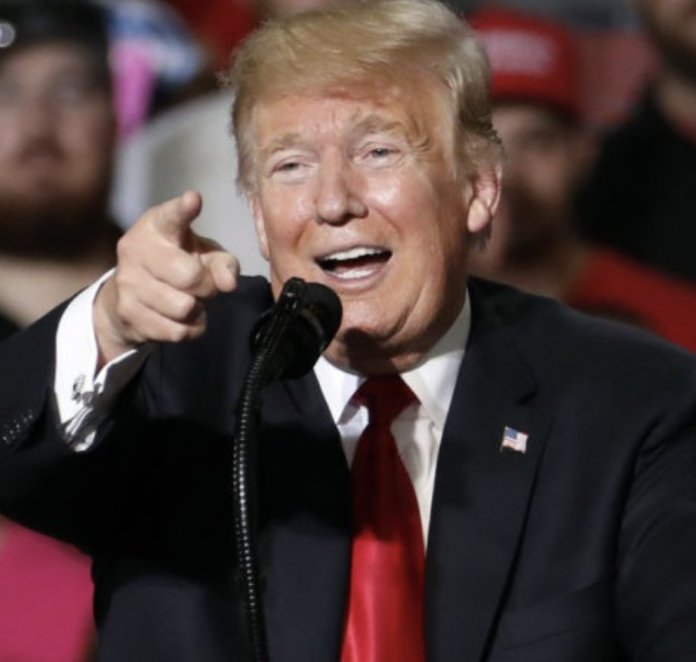 Earlier today, President Donald Trump hit the Elko, Nevada campaign trails in order to stump for Republican Dean Heller, reports Breitbart News.
An Overview of the President's Time in Nevada
During President Trump's time in Nevada, he spoke about various policies and the importance of voting in November. Moreover, the president spoke out about Democratic policies. Trump maintained that Democrats are only out for themselves and not the American people.
"All the Democrats want is power."
Trump followed up with this statement by questioning the existence of a forthcoming liberal "blue wave."
More on President Trump's Remarks
The president then spoke about Democrats, illegal immigration, and political violence. Like other Republicans, Trump has concerns about sanctuary cities in America and the allowance of illegal immigration. Right-leaning Americans have furthermore condemned Democrats for the increasing amounts of left-wing violence.
Over the past few weeks, prominent Democrats have faced criticism for their seeming endorsements of uncivility towards Republicans. Former Attorney General Eric Holder declared that "when Republicans go low, [Democrats should] kick them." Around the same time, Hillary Clinton blatantly stated that Democrats can return to civility after regaining control of the House and Senate.
Towards the end of his remarks, Trump asked his supporters to raise their hands. After doing so, he urged the excited crowd to vote for Dean Heller and Adam Laxalt. Laxalt is a GOP candidate who is currently running for governor in the state of Nevada.
What Did Americans Think of the President's Nevada Rally?
As always, coverage of President Trump is currently dominating U.S. headlines. Various outlets have covered his rally for Dean Heller and Adam Laxalt. Countless Americans are subsequently taking to social media to share their thoughts and opinions.
Readers of Breitbart News also expressed their views in the comments section:
"Hardest working president ever! MAGA!"
"President Trump works tirelessly for our country. Every Republican politician should be grateful for him. MAGA!"
"Donald Trump is the leader the Republican party needs."
As the midterm elections approach, politicians on both sides of the aisle are fiercely campaigning. While President Trump stumps for various Republicans, Democrat big-names are also hitting the campaign trails.
The midterm elections will commence on Tuesday, November 6, 2018.