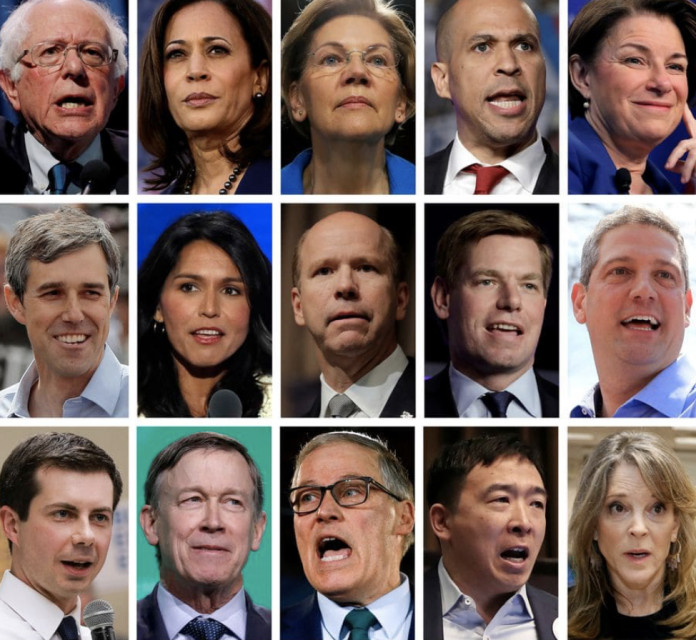 For quite some time now, Democrats have rallied behind progressive ideologies and the policies which fall under this umbrella. Some examples of these policies include a Green New Deal, Medicare-for-All, free healthcare for illegal immigrants and more. Individuals on the right-wing regularly criticize Democrat candidates as radicals and extremists.
At this point, however, censure of Democrat candidates is not mutually exclusive to conservatives. Various left-wing governors have spoken out and expressed their own concerns about the direction which the field of Democrat candidates are going. Last weekend, these governors articulated their thoughts, some of which might come as a surprise to certain individuals.
Governors Across America on Democrat Candidates in 2019
In essence, certain leftist governors are worried that Democrat candidates are adopting policies which may alienate certain Americans. These worries specifically pertain to radical far-left stances on immigration and the notion of removing working people from their private health insurance.
During the first primary debate, multiple Democrats affirmed their support for providing free healthcare to illegal immigrants. Progressive candidates are also behind Medicare-for-All, a healthcare plan which will raise taxes on the middle class if it manages to become the law of the land.
Michigan Governor Gretchen Whitmer outrightly stated that forcing an end of private healthcare is not a "good idea." Gina Raimondo, the governor of Rhode Island, declared that government-sanctioned illegal immigration and universal health insurance are not "good policy or good politics."
Progressive and Moderate Democrats
The governors' statements about various Democrat candidates come at an interesting time. The progressive wing and the moderate wing of the Democrat Party continue to conflict with one another.
This is apparent as Joe Biden battles with more progressive candidates, such as Bernie Sanders and Kamala Harris. House Speaker Nancy Pelosi, a more moderate Democrat, has found herself feuding with progressive members of the House Democrat caucus. These members are Alexandria Ocasio-Cortez, Ayanna Pressley, Ilhan Omar, and Rashida Tlaib.
Progressives maintain that strong, bold reform is critical to success for the Democrat Party and defeating President Trump in 2020. Moderates, on the other hand, believe that policies which are too far left may alienate anyone who isn't a staunch progressive.