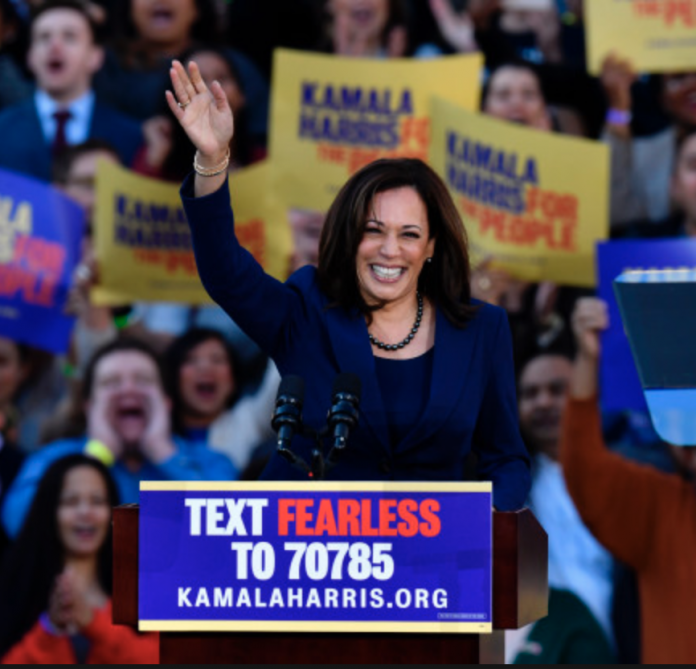 Democrat and 2020 presidential candidate Kamala Harris has experienced some gains in her campaign over recent weeks. Harris gained attention and massive donations after confronting frontrunner Joe Biden during the first primary debate; she questioned Biden about his stance on bussing in the 1960s and his work with segregationist senators. Many Americans, namely Democrats, praised Harris and moreover stated that she came out of the debate favorably.
The tide has somewhat shifted now that other Democrats in the field are beginning to target Harris. At this time, her campaign is facing pressure to directly articulate its specific policies, in addition to her stances on various issues.
Pushback Against Kamala Harris 2020
At this time, Harris is facing the most pushback from individuals who are supportive of Bernie Sanders and Joe Biden. These individuals have raised questions about Harris' previous work as an attorney general of California, coupled with the depth of her current presidential campaign.
Dick Harpootlian, the former chairman of the South Carolina Democratic Party and a supporter of Biden, censured Harris and the validity of her position as a presidential candidate.
In Harpootlian's own words:
"I think her statements, campaign are smoke and mirrors. As the campaign wears on and as she's pressed to prove details, I think she's going to find herself realizing this isn't a campaign for attorney general of California. This is a presidential campaign, and what you say has to be verifiable, and so far it has not been."
Response from Supporters of Harris
Americans who support Kamala Harris have pushed back against assertions made by Harpootlian and other Harris detractors.
Marguerite Willis, a Democrat who previously ran for governor in South Carolina and a present backer of Harris, stated that Harris' stances are very clear. Willis noted that Harris supports gun control, healthcare for Americans, improvements in the education system, etc. Willis furthermore stated that attacks against Kamala Harris' campaign are "just politics."
What to Expect from Kamala Harris Going Forward
Harris will be a participant in the forthcoming second Democrat primary debate. She is also expected to take on Joe Biden yet again. Only time will tell whether or not Harris puts other Democrats on the spot during the upcoming debates.
Your contribution — no matter how big or small — is the lifeline of our campaign's organizing efforts. Our campaign is driven by the people and for the people. Chip in now: https://t.co/zGFAiP8XRm

— Kamala Harris (@KamalaHarris) July 19, 2019