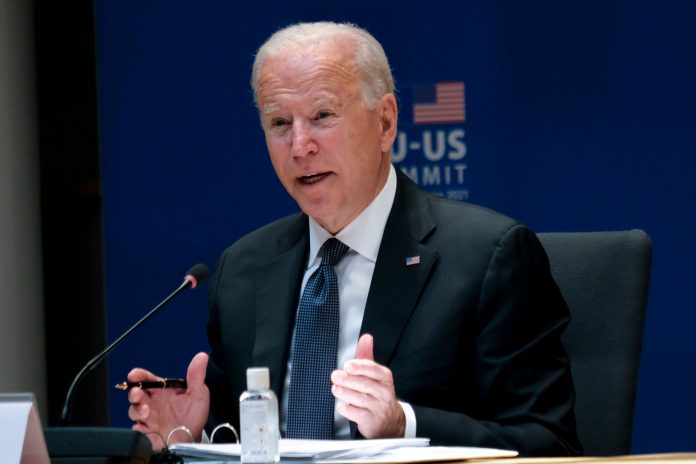 The Biden administration is facing a series of problems and controversies. Word is they're butting heads with Vice President Kamala Harris and even looking into replacing her with someone else.
This comes on top of Biden himself being in the hot seat over inflation, record-high rates of illegal immigration, the supply chain bottlenecks, and more. This week, the Occupational Safety and Health Administration announced it will not proceed with implementing Biden's COVID vaccine mandate while it remains ensnared in legal battles.
For what it's worth, the White House has tried to downplay and divert attention from existing problems in the country. However, Americans are simply not having it.
As a matter of fact, a recent poll has shown the majority of people in this country do not support the idea of Biden seeking another term in the White House once his current one expires.
Another devastating poll for the 46th president
For months on end now, polls tracking support for Biden's job performance and policies have not looked good. The passing of time furthermore correlates with the president's disapproval ratings climbing as his approval ratings tank.
This week, Hill-HarrisX data revealed a whopping 61% of voters believe Biden should step aside in 2024 and let another Democrat seek the party's presidential nomination. This 61% includes 87% of Republicans, 59% of Independents, and 37% of Democrats.
More information from Hill-HarrisX likewise documents that Americans don't have the best outlook on what Biden's accomplished thus far. To be precise, 46% stated what the president has done so far falls flat from their expectations.
Just 31% of Americans affirmed Biden's actions thus far met their expectations. Meanwhile, 23% declared the 46th president's work superseded what they anticipated from him.
What has Biden done for America thus far?
When the president passed his American Rescue Plan, he stated the legislation would engender economic stimulation and growth. Instead, the economy is on life support amid inflation and a bungled supply chain.
Biden's sought to impose COVID vaccine mandates on tens of millions of workers. However, it appears the courts will ultimately shut this down. Already, the Federal Appeals Court has an ongoing stay against the mandate; they've likewise barred OSHA from enforcing this medical order in any fashion whatsoever as it works its way through the courts.
Under Biden's watch, 13 servicemembers lost their lives in Afghanistan and the Taliban resumed power. All things considered, these could be factors in why 61% of Americans oppose Biden seeking re-election.