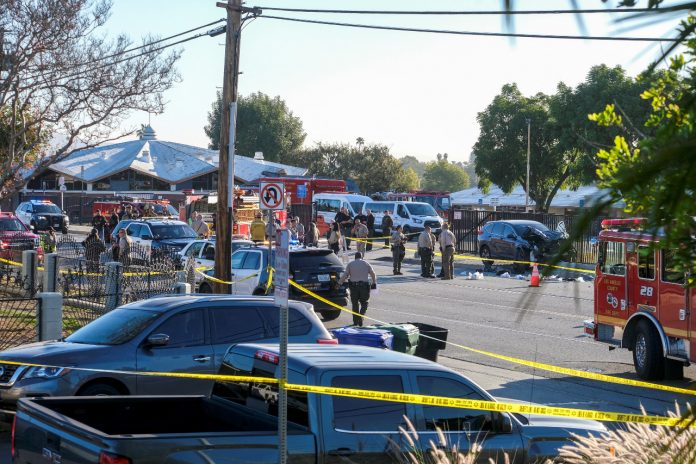 According to Los Angeles jail records Nicholas Gutierrez, 22, was released from jail "due to insufficient evidence" on Thursday night.  He is accused of crashing an SUV into a crowd of 25 police recruits from various agencies in Whittier California on Wednesday morning.
By law, the Sheriff's Department is supposed to give the District Attorney the case within 48 hours of a suspect's arrest.
Guitierrez was being held on a $2 million bail before his release. And was scheduled to be charged on Friday at the office of Los Angeles DA George Gascón.
Los Angeles County Sheriff Alex Villanueva explained the release was pending more investigation evidence to build a bullet-proof case for prosecutors. The sheriff explained they are still waiting on toxicology results, subpoenas for the suspect's social media, and a review of the video evidence.
The police are looking to see if the suspect expressed any "anti-police" views.
25 police recruits injured
Gutierrez is accused of being the wrong-way driver captured in a video driving down the street.  And crashing into 25 police recruits leaving 5 of them in critical condition. He was arrested at the scene.