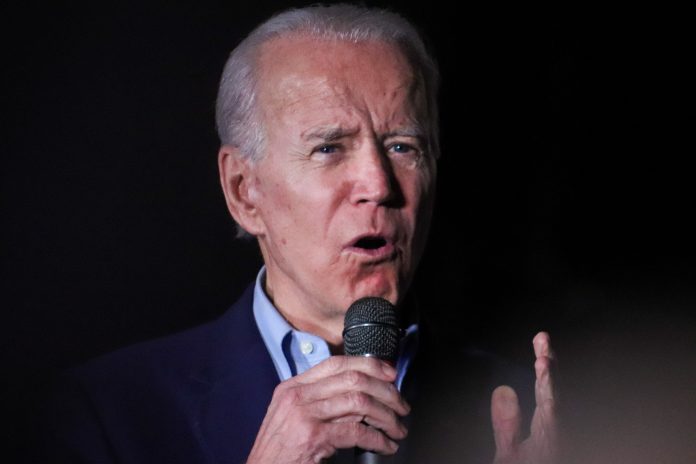 Since assuming majority control of Congress, the Democrats have chosen to go at things alone. Democrats continue to make very clear their lack of regard for Republican lawmakers and Republicans' views on legislation.
However, due to the 50/50 partisan split in the U.S. Senate, Democrats need literally every single member of their party to support bills in order to get them passed. However, this is not working out so well for the Democrats.
Bipartisan opposition against Biden's spending package
Thus far, Democrat Sens. Kyrsten Sinema and Joe Manchin are united with Republicans in opposing the $3.5 trillion spending package backed by the president. Without Sinema and Manchin on board, the bill cannot pass the Senate.
Biden's tried to personally call Sen. Sinema; although, reports indicate that the Arizona lawmaker isn't taking Biden's calls. The president and the progressive base of the Democrat Party have likewise tried to strong-arm Sen. Manchin into compliance; however, this isn't working out.
In fact, just earlier this week, Manchin confirmed that he will not be supporting Biden's spending package in its current form.
Manchin's latest public remarks on the president's bill
While speaking with the media, the West Virginia senator explained that elements of Biden's agenda disturb him. According to Manchin, he's not on board with the United States getting reshaped into an "entitlement society."
Instead, it is Manchin's view that the nation should reward Americans who do well. Not long afterwards, the congressman then laid out his stipulations for voting on a spending bill from President Biden.
According to Manchin, the price tag of the legislation should not supersede $1.5 trillion. Likewise, the West Virginia senator maintains that Biden can choose one (not more) of the three reforms to put in his spending bill.
The options are as follows: paid medical leave for families, childcare subsidies, and a child tax credit expansion. Right now, Biden and his progressive acolytes want all three reforms included in the spending bill.
Ultimately, Sen. Manchin has made himself very clear. The Democrat Party is not going to be able to railroad him into submission; neither will President Biden. Democrats can't pass this bill without Manchin's vote. Therefore, this gives him an incredible amount of leverage.